Pursuing a Claim for Bicycle Accident Injuries in Florida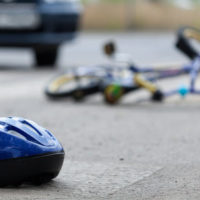 Residents of Florida are lucky in that they get to bike year-round. While a majority of the nation is forced to put their bicycles in storage come October, our year-round sunshine and mild temperatures enable us to admire the ocean views, green lawns, bayous, and other sites at a relaxed pace and without a window obstructing our views whether it is July, October, December, or March. That said, just because the weather is generally always great for riding does not mean that riding conditions are always safe. In fact, Florida leads the nation in bicycling deaths, with .57 deaths per 100,000 people. In 2015, there were 120 bicycling fatalities in the Sunshine State, which was 16.5 percent of the total bicycling fatalities in the nation. Fortunately, Florida law allows injured bicyclists to pursue compensation for their injuries, but doing so is not always easy.
Just like car accident victims, injured bicyclists must be able to prove negligence, damages, and causation, among other factors. For this reason, it is generally best for injured bikers to retain the help of an experienced Tampa bike accident lawyer who can help prove liability and use his or her negotiation and litigation skills to obtain a favorable outcome for the client. If you were injured in a bike accident in Florida, reach out to Barbas, Nuñez, Sanders, Butler & Hovsepian to discuss your case and options today.
When to Pursue a Bike Accident Claim 
Though you should always discuss the value and viability of your case with an experienced attorney before you decide for or against pursuing a claim, there are some situations that almost always warrant legal action. Some situations are as follows:
The Driver Was Grossly Negligent: If the driver acted in a way that was clearly against the law or that was in complete disregard of the safety of others, he or she may be found guilty of breaching his or her duty as a driver to be reasonably safe on the road. Negligence is the foundation of any personal injury case, so if you can prove negligence, you have more than half the makings of a successful personal injury claim.
The Driver's Behavior Directly Contributed to the Accident: Even if you can prove negligence, you do not have a case just yet. In order for the negligent driver to be held accountable for your injuries, you must also prove that his or her actions or inactions were the direct cause of the accident that caused your injuries. This is referred to as causation.
You Sustained Physical and/or Financial Harm: Finally, it is not enough to show that the driver caused the accident. You must also show that you suffered in some way because of the driver's negligence. You can prove this through medical expenses and reports, pay stubs that prove lost wages, and insurance claims that prove property damage.
The Go-To Source for Injured Bikers 
If you were involved in a bicycle accident in Florida, you may be entitled to compensation for lost wages, both past and future, medical expenses, rehabilitation services, loss of enjoyment of life, and, if you lost a loved one to the accident, loss of companionship. Though the driver's actions may not have been criminal, he or she can still be held accountable. Reach out to Barbas, Nuñez, Sanders, Butler & Hovsepian to learn how.
Resource:
tbo.com/news/politics/floridas-bike-death-rate-highest-in-nation-20150829/