What Are "Intervening Injuries" and How Do They Impact You?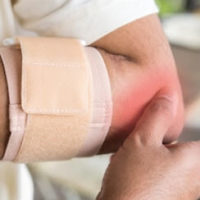 An intervening injury is one that a person develops after and apart from the injuries that prompted his or her workers' compensation claim. For example, if you sustained a neck injury in a work-related accident, but then later, while still receiving workers' compensation benefits, you are involved in a car accident, the doctor may have a hard time determining which event is causing the neck pain—the work injury or the car accident. Unfortunately, even if you assert that the car accident had zero impact on your neck, the doctor cannot know for sure if that is true, in which case he or she may be required to "break the chain of causation," which would, more than likely, prompt the workers' compensation insurer to terminate your benefits.
At Barbas, Nuñez, Sanders, Butler & Hovsepian, our Tampa workers' compensation attorneys see it happen all the time—parties who are otherwise entitled to workers' compensation benefits have those benefits terminated because of subsequent injuries sustained during the recovery phase. Unfortunately, the insurance company is almost always 100 percent in the right to terminate benefits, as there is no telling whether or not the ensuing incident exacerbated or complicated the existing work-related injury. That said, you may not be completely without options. Contact our workers' compensation law firm today to discuss possible options.
Why Intervening Injuries Are an Issue (From an Insurer's Perspective) 
Injured parties often rely on workers' compensation benefits to make up for lost wages, reduced earnings, and/or rehabilitation services. For this reason, it can be a huge financial blow to have those benefits terminated out of nowhere and for seemingly no reason. However, insurers have very valid reasons for terminating benefits upon discovering intervening injuries. When such injuries arise, they may:
Exacerbate or complicate the work-related injury;
Cause the injured party to miss additional work; and
Make medical treatment of the work-related injury more complex or impossible.
The workers' compensation company has its own bottom line for which to look out. If a worker's injury was somehow worsened by an ensuing injury, or if the worker has to halt medical treatment for any length of time because of an intervening injury, the insurer risks paying for damages that, for all intents and purpose, it is not responsible. To avoid losing money unnecessarily, the workers' comp company will halt benefits as soon as it learns of an intervening injury.
Common Causes of Intervening Injuries 
Unfortunately, the most common causes of intervening injuries are unavoidable. Some such causes include the following:
Automobile accidents;
Airplane accidents;
Slip and fall accidents;
Health complications;
Medical malpractice accidents;
Assault or violence; and
Dog bites or animal attacks.
Though there are certainly precautions injured parties can take to avoid sustaining additional injuries while receiving workers' compensation benefits, short of holing up in one's home, it is nearly impossible to eliminate all risk factors.
Your Options After Sustaining an Intervening Injury 
Though an intervening injury can pose a huge problem for you if you are currently receiving workers' compensation benefits, you are not without options. The experienced Tampa workers' compensation lawyers at Barbas, Nuñez, Sanders, Butler & Hovsepian, are prepared to aggressively defend your rights to ongoing benefits. If ongoing workers' compensation benefits are simply not an option, we will help you explore additional options, such as pursuing a personal injury claim against the party that caused your intervening injury.
The bottom line is, intervening injuries can be a huge headache, but they do not have to mean the end of benefits. Contact our Tampa workers' compensation law firm today to discuss your rights and possible options.