Be Wary About Using Litigation Funding Companies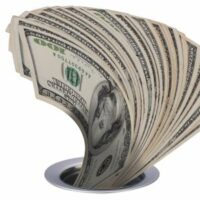 When you have a personal injury case, you may not be in a position to wait long enough for your case to resolve, whether that is by settling, or by going to a trial. That's why the idea of litigation funding may be a good idea. However, looking closer, litigation funding can be very problematic and may be something that is best avoided (or at the very least, something that should be discussed with your personal injury attorney).
What's Litigation Funding and How Does it Work?
Litigation funding companies are companies that are not related to your personal injury attorney, which give you money, before your case resolves.
The company takes information about your case, and makes an estimate on its value (itself an imprecise science), and then pays you some of that money (although not the full value) based on that estimate. Because the payment will come whenever you agree to sign up with the funding company (assuming they accept your case after they review it), you do get access to funds, long before you would if you just waited for your case to resolve.
Of course, when your case resolves, you will have to pay them from the proceeds of your settlement or verdict. If you do not win your case, however, you do not owe the settlement company any money.
Money Now, Pay Later
But here's the catch: When your case is over, you won't just pay the litigation funding company whatever they paid you. You will pay them more than that, because of interest. You won't ever have to pay them back more than what you receive from a settlement or verdict—but you could end up paying them all of what you receive from a settlement or verdict, depending on the interest that is charged.
The interest that is charged, can be quite significant-enough to eat into the entirety of your settlement. At the end of your case, you could end up with no money in your pocket.
And, because interest is constantly accruing as time goes on, it could incentivize you to settle your case early, before you or your attorney have the chance to maximize the settlement amount, or go to trial and try to win as much money as possible.
Additionally, many companies will penalize you financially if you opt to discuss your case, or if you do something that gets your case dismissed. This means that you would not even have the option of "abandoning" your case even if you wanted to, for fear of facing a severe financial penalty.
What's worse, there aren't many laws or regulations to govern these companies, other than basic usury and interest laws. That means that many can get away with whatever they want.
We can help you with any problems that arise while your personal injury case is going on. Contact the Tampa personal injury lawyers at Barbas Nunez Sanders Butler & Hovsepian for help today.
Sources:
pravaticapital.com/litigation-funding-services/
abajournal.com/magazine/article/risky-business