Don't Rush Into Settling Your Injury Case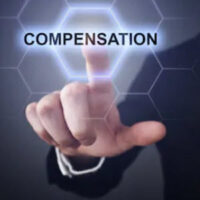 When we think of an accident case, we usually think about what happens once the lawsuit is filed. Certainly, that's a large part of your personal injury case. But many people don't realize that there is a lot that goes on "behind the scenes," long before your case is filed—in fact, in many cases, an injury case is never filed, if and when it is settled.
Don't Settle Too Quickly
Remember that it is usually a bad idea to "quick settle" your case. Once you settle, there's no going back. If you settle before you know what the extent of your injuries are, or what any recommended future medical care may entail, you don't ever be able to recover for those damages.
That's one reason why in many cases, negotiations with the other side won't even begin until you know the extent of your injuries. And that can take some time. Sometimes, your doctor(s) may need months to treat you, and see how you heal, before declaring you at what is known as maximum medical improvement, or MMI.
Bear in mind that in serious injury cases, there may be no need to wait for MMI to be reached. It all depends on the nature and severity of the injury.
Experts
Experts often aren't employed until later in a case, but sometimes, they're used even before a demand is filed. An accident on a construction site, or a products liability case, or a negligent security case, may require an expert's evaluation and opinion, before your demand can even be presented to the other side's insurance company. The expert may even have to conduct his or her own experiments or studies. Although this takes time, it can let you know how strong or weak your case is, before you get too far into it.
Negotiation With the Other Side
Once all this is done, it will be time for your attorney to present a demand to the insurance company. This begins a back and forth negotiation, to see if the case can be resolved. The negotiation process can take weeks, or even months, depending on the complexity of the case. In some cases, when the other side has limited resources or limited insurance, this negotiation process can be beneficial.
Sometimes, your lawyer may want to file a lawsuit sooner, and forego extended negotiations with the insurance company. This usually happens when it seems like extended negotiations would be fruitless, where witnesses' testimony needs to be preserved, or where the victim's age is a concern.
Bear in mind that in most cases, once a lawsuit is filed, there could still be months of litigating the case before a jury trial or settlement conference ever happens.
You're probably in a hurry to resolve your case. But remember that these steps are all here for a reason, and moving too quickly can cause serious problems in your case later on.
Make sure your injury case is handled properly, from start to finish. Schedule a consultation today with the Tampa personal injury attorneys at Barbas, Nunez, Sanders, Butler & Hovsepian.