Florida Road Rage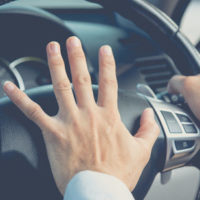 Miami is known for many things, from Jungle Island to its many museums and animal attractions. It is known as the Cruise Capital of the World, and is home to the famous Coral Castle. But here is a fact that is a bit more nefarious: Miami has been named home to the most aggressive drivers in the United States. Unfortunately, aggressive driving and road rage have been associated with roughly two-thirds of deaths on the highway. Believe it or not, studies show that a third of these incidents involve firearms. If you are the victim of a road rage incident, a good lawyer can help.
Road Rage Defined

Aggressive, vindictive or vicious behavior on the road, often incited by perceived driving errors of others, is commonly called road rage. Some minor examples of road rage include blaring the horn, boorish gesturing and profanity, flashing headlamps, tailgating and cutting off other drivers. While these behaviors are definitely discourteous and have the potential to cause accidents, there are other, more severe actions that occasionally make their way to Florida highways:
Crashing into annoying drivers, or purposefully running them off the road;
Confronting other drivers by getting out of the vehicle and verbally or physically accosting them;
Intimidating drivers by ganging up on them with multiple individuals;
Scaring drivers by flashing, and even using, weapons.
Florida Cases

Although it sounds bizarre and "out of a movie script," cases of violence on the road are not as uncommon as we would like to think:
August 2016: Gary Lynn Durham, who'd served an 11-year sentence for a road rage confrontation in 2001, experienced yet another clash on a Florida road. This time, he was killed in the incident.
August 2016: Jacob Sylvester and his passengers punched a man who had honked his horn at him for allegedly cutting him off on the road. The incident involved one passenger pointing a gun at the victim, and another taking his phone and tossing it to the side of the road to avoid picture taking.
October 2016: Paul Peterman lost his life after diving through the passenger window of a motorist with whom he had had a driving conflict. When that motorist drove away to escape Peterman's attack, Peterman was thrown to the highway and killed.
What to do When Encountering Angry Drivers

Studies show that more than half of motorists who come across aggressive drivers respond with aggression themselves. While it may seem natural to honk or gesture at someone who is impolite on the road, experts suggest it is not the smartest, or safest way to handle yourself. After all, road rage is responsible for just under 13,000 and over 200 murders in a 7-year period.  And here's a head-scratcher: one in fifty people surveyed admit that they have tried running someone off the road at some point in their lives to teach an aggressive driver a lesson. Instead of responding in kind, try to ignore and/or avoid angry drivers.
If you are on the receiving end of a road rage incident that results in physical damage to your vehicle or your person, the experienced team at Barbas, Nunez, Sanders, Butler & Hovsepian can provide the advice and representation you deserve. Contact our Tampa office today to schedule a confidential consultation.
Resources:
nbcnews.com/news/crime-courts/convicted-road-rage-killer-gunned-down-florida-traffic-dispute-n629156
wfla.com/2016/10/16/road-rage-fight-with-firefighter-leaves-florida-man-dead/
news4jax.com/news/florida/alachua-county/gainesville-road-rage-incident-caught-on-surveillance