Governor Vetoes Repeal Of PIP Laws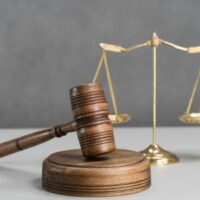 Florida has once again failed to reform its personal injury protection (PIP) laws. This time, the legislature actually did pass a full repeal of the law, but the governor has vetoed that repeal, leaving PIP laws in place, at least for now.
What is PIP?
PIP is the insurance that every driver in Florida is required by law to carry. PIP doesn't pay for the injuries that you cause other people, but rather, will pay for your own injuries. PIP is often called "no fault insurance" because you get it regardless of whether you were at fault, someone else was at fault, or nobody at all was at fault.
PIP is a ready pot of insurance funds that is designed to get drivers immediate medical care, without the injured driver having to fight or file a lawsuit (at least, that's how it was intended—in reality, injured drivers have to fight their PIP insurance companies all the time to get the benefits of the policy that they paid for).
What the Repeal Would Have Done
The law repealing PIP would have instead required drivers to carry a minimum of $25,000 in liability coverage, the kind of insurance coverage that does protect people that a negligent driver injures, but which does not pay for any medical expenses for the driver if the driver is the one liable for the accident, or if there is nobody liable for the accident.
In other words, liability coverage is the pot of insurance money that pays a victim, when the victim sues someone else for injuries sustained in a car accident. This would mean that people injured in accidents would either need to find their own source of funds to pay for medical care, such as private health insurance, or otherwise would have had to sue, an option not available if the injured party was responsible for the accident, or if the other driver had no insurance.
Groups Lobbied Against the Repeal
Insurers did not like the repeal, arguing that the repeal would lead to more uninsured drivers, and would raise insurance rates. Some studies have indicated that rates would rise, but whether that is true or not largely depends on what side of the political aisle that you are on, as PIP is a politically charged issue in Florida (although legislators from both parties did vote against the repeal). However, it is known that at least as of 2021, one study showed that one in five cars in Florida were uninsured.
Of course, regardless of party affiliation, the reality is that insurance companies make a lot of money off of the mandatory PIP requirement, and thus, they advocated against the laws' repeal. The same holds true for the Florida Chiropractic Association, which also favored the bill's veto (that is, favored keeping the current PIP system in place).
The governor has listened, and vetoed the bill repealing PIP. The Governor cited "unintended consequences" of repealing PIP.
Schedule a consultation today with the Tampa personal injury attorneys at Barbas, Nunez, Sanders, Butler & Hovsepian if you sustain any kind of injury in a car accident.
Resource:
insurancejournal.com/news/southeast/2021/06/30/620736.htm