Permanent Injuries in Car Accidents: Why They Matter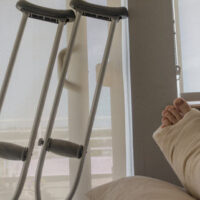 Florida law requires drivers to carry insurance. However, the law does not require that drivers carry just any kind of insurance, but requires that they carry what is known as personal injury protection (PIP), sometimes also called "no fault insurance." No fault insurance has its benefits, but for those injured in a car accident, it can also create real problems. One of those problems is proving permanency.
What is PIP?
PIP is a pool of insurance money that will allow victims to get money for medical bills or wages, regardless of how they were injured. Even if they were at fault for an accident, victims can get their PIP money.
PIP doesn't pay all of a victim's medical expenses—only 80% of medical bills or 60% of wages, up to a maximum cap of $10,000, and some policies will have a deductible.
Because there is no need to prove who is at fault, PIP money is available quickly, allowing victims to get immediate medical attention, or allowing them to get money to make up for lost wages if their accident causes them to miss work.
Permanency Requirements
There is, however, a tradeoff for the relative ease of accessing PIP insurance money. That tradeoff is that victims of car accidents, in order to recover money for things like emotional distress, pain and suffering, or loss of enjoyment or quality of life, must show what is known as permanency.
This means that in any trial, victims will not only have to prove the Defendant's negligence, and that the victim was injured, but that the effects of the injury are permanent and are not expected to go away. This is why in car accidents, victims must continue to get medical treatment for as long as they need it. Without continued medical care, there is no way for a doctor to determine whether the lingering effects of a car accident are permanent, a requirement that is needed to recover significant damages in trial.
In trial, your doctors and doctors for the insurance company or defendant will often argue about whether your injuries are permanent. The Defendant may not even argue that you were injured, or that you were, at one time, seriously injured. The Defendant may instead argue that you have fully and completely healed from any effects of your injury.
Seriousness and Permanency
Permanency does not necessarily mean serious. Many victims in rear end accidents suffer neck or back pain that is lingering, ongoing, and will affect them in their daily lives forever. However, they do still work, play with their kids, and carry on with their daily lives.
Certainly, nobody suggests that significant damages can or should be awarded for an injury that is minor. However, you should not assume that just because you are doing your daily activities, that the permanency threshold will prevent you from recovering damages in trial. It's just something to be aware of when you bring a lawsuit for damages after a car accident.
The Tampa car accident attorneys at Barbas, Nuñez, Sanders, Butler & Hovsepian can help you after a car accident, whether you want to settle your case, or take it all the way to trial.  If you have suffered an injury, talk to us about the facts of your case. Schedule a consultation today.
Resource:
floir.com/Sections/PandC/ProductReview/PIPInfo.aspx
https://www.barbaslaw.com/how-will-i-pay-my-medical-bills-after-a-car-accident/