Unfairly Prejudicial Evidence In Personal Injury Trials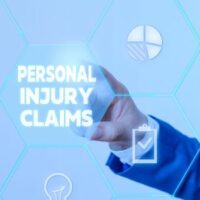 In a personal injury trial, can you use whatever evidence you want that helps your case? It should be that way. After all, if it is relevant to the case, and is not frivolous, and is otherwise admissible (it's not hearsay or excluded by some other evidentiary rule) why wouldn't you be able to use something that would help your case in your injury trial?
Unfairly Prejudicial Evidence
The answer is that in some cases, evidence may be relevant and pertinent–it just may be too prejudicial. That means that its inflammatory value, and its potential to play on the emotions of jurors, may outweigh whatever use it otherwise would have in trial. Ultimately, we want jurors to make rulings on the evidence presented to them. Not on feelings.
An Example of Unfairly Prejudicial Evidence
Here's an example. Let's pretend that you were illegally evading police that were chasing you, and you crashed. When you crashed, your airbag didn't deploy, so you sue the car maker for the faulty airbag. The Defendant–the car manufacturer–wants to point out to the jury that you were running away from the police when the accident happened and when the airbag didn't deploy.
But while that may be relevant–it is how the accident happened, and may have some relevance to the impact itself–the fact you were running from police will certainly make the jury turn against you. It may make you look like a criminal. It may make a jury think you got what you deserved. In other words, it will create perceptions in the jurors' minds that become so prejudicial, they are no longer judging you on the facts of the case, but rather, are judging you on the fact you may have broken the law.
Case by Case Basis
There is no bright line test saying when evidence is too prejudicial. Judges will determine what is prejudicial on a case by case basis, weighing the need of one party to introduce the evidence, with the potential damage that will be done by the other party if the jury is exposed to the word, phrase, or piece of evidence that is thought to be too prejudicial.
Often, words or phrases can be insulting or derogatory, and thus prejudicial. Evidence that is only mildly helpful, but which will likely anger or upset a jury, will also be excluded.
Recent Ruling on Prejudicial Evidence
The judge in the Parkland school massacre recently made a ruling that calling the shooter an "animal" in the upcoming trial was too prejudicial to be used. However, she also ruled that calling the incident a "massacre" would be allowed, as that just describes what happened, and is not overly prejudicial.
The judge ruled that way in caution, to make sure that a verdict in the trial is not overturned on appeal, if a conviction is in fact appealed.
The Tampa personal injury attorneys at Barbas Nunez Sanders Butler & Hosepian are here to help you from start to finish in your injury case. Schedule a consultation today if you are injured in any kind of accident.
Resources:
wfla.com/news/florida/parkland-school-shooting-suspect-cant-be-called-animal/
leg.state.fl.us/statutes/index.cfm?App_mode=Display_Statute&URL=0000-0099/0090/Sections/0090.403.html