Why a Lawyer's "Win Loss" Record is Not Very Informative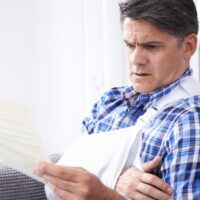 In sports, we judge the quality of a team or an athlete on won loss records. These numbers are easy to digest and understand, and tell us whether there is success or failure in very easy quick terms.
Many law firms have now turned to marketing their services in much the same way. Ads on TV, the internet, or on billboards will say that a law firm recovered millions of dollars for injured victims, or else, will brag about some outlandish won-loss record.
But is that accurate? Can you really look at how much money a law firm won last year, or look at some won-loss statistics, and make a judgment on the quality of the law firm?
The answer is generally no, for a lot of reasons.
Winning and Losing is Hard to Measure
It is hard to measure a "win" or a "loss' in a personal injury case.
A million dollars for a herniated disc is likely a large verdict in a case, and thus, a win. But that same million dollar verdict for a young child who will be paralyzed for life, is likely seen as a loss; it doesn't come near what the damages normally would be for such a case.
Most cases in personal injury law settle out of court. That means you can't really look at a settlement, and call it a win or a loss. When two parties come to a settlement where one side pays more than it wants, and the other gets a little less than what it wants, but both sides have mitigated their risk by avoiding a trial, and come to a resolution they can both live with, is that a win or a loss?
Is a Loss a Loss?
Even losses in court may not be losses.
An attorney may opt to take a very difficult case, knowing that there is a risk of losing. Not every case is "easy," and often, attorneys will help clients with difficult cases, knowing there is the risk of a loss.
Sometimes, the victim's injuries generally heal, which is obviously a positive scenario for the victim. But if that case yields little or nothing, it may be seen as a loss, when really, it is not.
Personal injury victims may die (for reasons unrelated to the accident) during the case, and although the case could continue, the family of the deceased may not want to go on with the case, opting instead to drop it. Is that a loss?
Appeals
Appeals make it even more difficult. If a lawyer gets no money in trial, he likely would be considered to have lost the case. But later, if the case is appealed, and the lawyer wins, and ultimately recovers money, that loss turns into a win. Would this be considered a loss, a win, or both?
Get Referrals and Word of Mouth
It's never a good idea to look at ads, or statistics in them, in choosing a personal injury lawyer. The best option is to talk to people, and get referrals. Word of mouth, and the words of satisfied former clients, are much more indicative of a good lawyer, than any won-loss record is.
Injured in an accident? We can give you answers to your questions. Contact the Tampa personal injury lawyers at Barbas, Nunez, Sanders, Butler & Hovsepian and schedule a consultation today.
Sources:
forbes.com/advisor/legal/personal-injury/personal-injury-settlement-amounts/
saclaw.org/articles/calculating-personal-injury-damages/