What is Workers' Compensation and How Can it Help Me?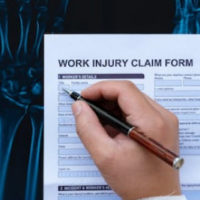 You got hurt at work, and now you have to take time off to heal. How are you going to be able to make ends meet while you can't work? At the offices of Barbas, Nunez, Sanders, Butler & Hovsepian, our Tampa workers' compensation attorneys can help make sure you are compensated fairly for your injury.
What is Workers' Compensation?  
Workers' compensation is an insurance plan that your employer is required to have to protect employees in the event of an injury occurring at work.
In order to qualify for workers' compensation, your injury must have originated at work; to be sure, workers' compensation benefits generally cannot be obtained for injuries that occurred away from your job.
Who Can Apply for Workers Compensation?
Workers' compensation is available for almost everyone who works in Florida. The size of the business and the industry impact the requirements to have workers' compensation insurance. If you are injured in any capacity while on the job, you are entitled to workers' compensation. People often think that workers' compensation is only for people who work dangerous, or physically intensive jobs, but that is not true. 
How Do I Get Workers' Compensation?  
The first step in the workers' compensation process is notifying your employer that you were injured on the job. Florida law requires that you notify your employer within 30 days of the injury occurring. This is not your timeline for filing the completed workers' compensation claim, just telling your employer that an injury occurred; if this doesn't happen within that time frame, it is possible your claim will be rejected.
After you have reported the injury to your employer, they have 7 days to report it to their insurance company. After all of this happens, you will receive paperwork from the Employee Assistance Office of the Division of Workers' Compensation. This paperwork includes an explanation of your rights and benefits, a fraud statement to ensure your story is true, and a release of medical records form.
Next, you will have to see the doctor that was chosen by your employer. At this appointment you will have to explain the injury, how it happened, and how it is related to work. The doctor will write up a report about the injury, and how it will impact you in the short term and long term.
This is the end of the original claim process. Now the insurance company reads through all of the information related to the claim, and decides how much compensation you are entitled to.
My Claim Was Denied, What Do I Do Now?  
It is possible that your claim will be denied. If this happens, the next step is scheduling an appeal. An appeal is heard before a judge, who will make the final decision about your injury. 
How Do I Get Started? 
At Barbas, Nunez, Sanders, Butler & Hovsepian, we understand the workers' compensation process is overwhelming. Our Tampa workers' compensation attorneys are experienced in this field of law and will be able to represent you throughout every step of this process. Don't hesitate to contact us today for help.
Resources:
floir.com/sections/pandc/wc/default.aspx
leg.state.fl.us/statutes/index.cfm?App_mode=Display_Statute&Search_String=&URL=0400-0499/0440/Sections/0440.09.html
https://www.barbaslaw.com/common-on-the-job-injuries-that-could-put-your-working-teen-at-risk/