Soft Tissue Injuries Post Car Accident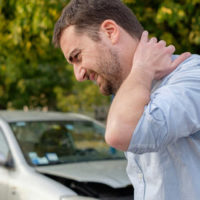 When people think of life altering car accident injuries, they think of brain injuries and fractured skulls, broken spines and crushed vertebrae. They often do not think of soft tissue injuries. Soft tissue injuries are some of the most common types of injuries Tampa car accident victims sustain. Like catastrophic injuries, soft tissue injuries can be painful and disruptive, and can result in lost wages, sky-high medical expenses, and the ongoing need for therapy. At Barbas, Nuñez, Sanders, Butler & Hovsepian, our Tampa car accident lawyers advocate on behalf of the victims of car, truck, and motor vehicle accidents regardless of how major or minor their injuries appear to be. If you or a loved one is the victim of an auto accident, and if your life has been changed since the crash, reach out to our team today.
What Are Soft Tissue Injuries? 
Soft tissues are the "soft" areas of your body, such as tendons, ligaments, and muscles. Medical professionals refer to any injuries that occur to these areas as soft tissue injuries. Though soft tissue injuries vary greatly depending on the area of the body harmed, they generally fall into one of three categories:
Contusions (bruises);
Sprains (damage to a ligament due to the overextension of a joint); and
Strains (overuse of a tendon or muscle).

Like breaks to the bone, nerve damage, or injury to an internal organ, soft tissue injuries can cause extreme pain and discomfort. Many accident victims who sustain soft tissue injuries experience short term swelling and bruising, moderate soreness, and chronic pain and stiffness.
Whiplash: The Most Common Type of Soft Tissue Injury 
Whiplash is the most common type of soft tissue injury that car accident victims sustain. Whiplash, which, medically speaking, is called "cervical strain/sprain" or "hyperextension," occurs when a crash forces a vehicle occupant's head and neck to violently move back and forth in an unnatural manner. The resulting symptoms are chronic and are as follows:
Back pain;
Sharp neck pain;
Stiff neck; and
Cognitive issues, such as concentration and memory problems.
Oftentimes, the symptoms of whiplash occur right away, but in some cases, they can take hours or days to develop. At first, whiplash may seem minor, especially when compared to injuries that could have been, but it can cause lasting and lift-disruptive health concerns. When left untreated, whiplash can develop into chronic neck and back pain, both of which often require physical therapy, muscle relaxant medications, and possibly immobilization to alleviate.
Seek Medical Attention for Soft Tissue Injuries 
Too many car accident victims who sustain soft tissue injuries forego medical attention immediately after the accident because they think their injuries are not "severe enough" to warrant treatment. The thing about soft tissue injuries is that they can sneak up on you, and though they may not be visually alarming, they often result in chronic pain and the need for intervention. Intervention, whether it be in the form of pain medications or physical therapy, can be costly and result in missed work, lost wages, and loss of enjoyment of life.
If the crash in which you sustained the injury was caused by a negligent driver, you can be compensated for your medical expenses, lost wages, and pain and suffering. However, you will have a hard time collecting damages if you do not have proof of your injuries. Proof comes in the form of the medical records from immediately after the accident. For this reason, you should always seek medical care after a car accident regardless of how minor your injuries may seem. Without the appropriate medical records, you will have a hard time proving causation, which is an essential element in any personal injury case. 
Beyond your seeking medical attention, you do not have to do much else in your quest for compensation. Simply reach out to Barbas, Nuñez, Sanders, Butler & Hovsepian to work with a Tampa car accident attorney who will give your case the undivided attention it deserves. Armed with your medical records and an account of the crash, we will get to work building a solid case that assigns liability to the negligent party and that will yield the compensation you deserve. Contact our law firm today to schedule your free consultation.
Resource:
mayoclinic.org/diseases-conditions/whiplash/symptoms-causes/syc-20378921
https://www.barbaslaw.com/minimum-car-insurance-requirements-is-it-enough/