What Damages Can I Recover in a Bicycle Accident Case?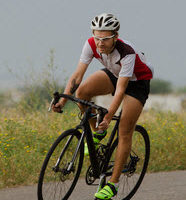 Despite the fact that Florida has some of the best bicycling safety initiatives in the country, it continues to lead the country in the number of annual bicycling fatalities. To be sure, 2015, the most recent year for statistics, saw 818 bicycling fatalities nationwide, a 12 percent increase from the previous year; 150 of those were in Florida, and 129 were in California. That means that more than one fifth of the nation's bicycling accidents occurred in the Sunshine State. Texas, the state with the third most number of accidents, saw 50 bicycling related deaths. No other state had more than 50.
Bicycle accident injuries are often very serious. Some of the most common injuries include:
Broken bones;
Fractures;
Brain or head injuries;
Neck injuries;
Joint dislocation;
Dental and jaw injuries;
Back injuries;
Nerve damage; and
Paralysis.
For this reason, victims often require extensive and ongoing medical care, surgery, physical therapy, and lifelong in-home care. The cost for these kinds of ongoing needs can become great, especially for victims who are unable to work because of their injuries. While victims can apply for social security disability and other forms of assistance, those types of financial aid are often not enough. If you or a loved one was severely injured in a bicycling accident, you may already know this, and you may wonder if there is another, better way to cover your expenses and still live in comfort.
Recovering Compensation for Your Injuries 
At Barbas, Nuñez, Sanders, Butler & Hovsepian, our Tampa bicycle accident injury lawyers fight to help victims of bicycling accidents and other personal injury accidents recover compensation from liable parties. We have obtained multimillion dollar settlements for clients whose lives have been completely altered by a freak accident and we want to do the same for you. While there is no formula for determining how much a person will receive in his or her personal injury case, if successful, you may recover damages for the following:
Medical bills;
Physical therapy and medication;
Pain and suffering, emotional distress, and disfigurement;
Lost wages; and
Property damage.
Damages for bicycling accidents typically fall into two categories: economic and non-economic. Economic damages would include those related to medical expenses, lost wages, and property damage. Those are fairly easy to calculate, as the judge or decision maker would just calculate the total for all medical expenses, set a value for lost property, and calculate how much in wages you lost since the accident and would award you an amount based on the total.
Non-economic damages, however, are much more difficult to calculate, as a judge or decision maker is forced to determine what your life before the accident was worth. He or she will take into consideration everything from your fear of getting onto a bike post-accident to your loss of enjoyment of life.
Retain the Help of an Experienced Tampa Bicycle Accident Lawyer
A skilled personal injury attorney can help you assess your damages, place a value on them, and fight to ensure that the amount you recover from the responsible party is the amount that you deserve. If you were injured in a bicycle accident in Florida, do not wait for the statute of limitations to run out on your case—call Barbas, Nuñez, Sanders, Butler & Hovsepian to schedule a free case evaluation today.
Resource:
orlandosentinel.com/news/os-bike-study-national-fatalities-20170823-story.html