Another Brightline Accident Calls Train Safety Into Question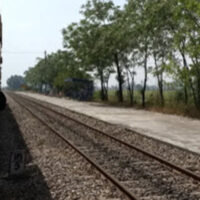 There has been another death involving the railway system Brightline. The recent death begs the question of why, if train on pedestrian accidents are so rare, there seem to be so many occurrences of these kinds of accidents when it comes to Brightline.
Woman is Killed by Brightline Train
The recent accident involved a woman in her 70s, who was hit by the train, and died on her way to the hospital.  This is one of a number of accidents involving Brightline. Through the years, Brightlines have hit pedestrians, and totaled cars.
The Difference in Trains
The problem seems to come from the difference between Brightline, and the standard CSX trains, which use the same tracks.
You've probably seen the typical CSX train—slow, lumbering, and often so slow that it holds up traffic. One thing is for certain—the trains move so slowly that as long as you're paying attention, you'll be able to avoid an oncoming train. If you aren't paying attention, there are horns and lights that flash, alerting you to get out of the way.
One selling point of Brightline trains for passengers is the train's speed. But that speed comes at a cost. Because the trains are so fast—way faster than the other types of trains that use those tracks—there is often very little time for pedestrians to see the train and avoid it.
Many people who may hear a train and think they have time to get out of the way, as they would with a standard train, don't have time to do that with a Brightline train.
These trains also happen to run through eastern, and downtown areas, where people tend to walk, or sometimes, in some areas, people may be intoxicated, leading to the likelihood of even more accidents.
Laws and Railroad Crossings
There are not many laws that govern railroad crossings. Although there are some laws that require trains to make noises to warn of an oncoming train, many cities lower the train volume due to local noise ordinances. Many just post signs warning of trains, and there is no warning.
Some gates are solid; they don't have the gap between them, in an effort to detour cars from squeezing between them to beat a train. But the large arms do little to stop pedestrians or bicyclists.
Ultimately, lawsuits involving Brightline accidents will depend on the circumstances of each individual intersection, and the precautions that are present at each intersection. Regardless of what the law says a train should and should have, the issue is whether an accident is foreseeable—that is, whether the circumstances in a given area make it more likely that an accident could happen, and thus, that additional safety measures need to be taken.
Injured by a train or a car while you were walking somewhere? Call the Tampa personal injury attorneys at Barbas Nunez Sanders Butler & Hovsepian today. Schedule a consultation today.
Resource:
nbcmiami.com/news/local/woman-dies-after-being-struck-by-brightline-train-in-fort-lauderdale/2640303/