Are Hold Harmless Agreements Enforceable?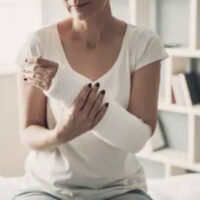 You see them and likely sign them every time you engage in a high risk activity, send your child on a school field trip, or even go to the local indoor park: hold harmless agreements. They are long, seemingly complex documents that we often sign off on in a hurry, without taking much time to read them. Are hold harmless agreements really enforceable? Can they really be used to prevent you from suing if you are injured by the negligence of someone else?
Enforceability of Hold Harmless Agreements
The general answer is yes, that these documents signing away your right to sue for negligence are legally enforceable. However, there are some rules and regulations that businesses have to follow, and many don't. The end result is that if you are injured after signing one, the hold harmless may not bar you from filing a lawsuit.
First, hold harmless agreements are assumed to hold a premises owner harmless for any injuries that are a natural consequence of the activity you are engaging in.
For example, assume you sign a hold harmless while you are entering an ice skating rink. If you fall on uneven ice, or because someone else bumps into you , or even because the ice is poorly maintained, you likely cannot sue because of the hold harmless you signed.
However, what if you were electrocuted by an exposed wire, or something fell on your head from an overhead storage rack? Those are not injuries that you would expect to normally occur during ice skating, and thus, the hold harmless may not be a bar to suing.
Specific Language
For a business owner to truly have no liability, the hold harmless must also specifically say that you, as the customer, are waiving your right to sue for negligence, including the negligence of the property owner. That last part—specifically mentioning the property owner's own negligent actions—must be explicitly stated in the agreement to be enforceable.
Third Parties
Even if your hold harmless is enforceable, it may only be enforceable against the property owner—not third parties. So, take our example of the electrocution at the ice skating rink. Assuming you could not hold the ice skating rink liable, there may be a third party electrician or contractor that is liable.
Many large companies contract out services to other companies, and you likely did not sign a hold harmless with those other companies. As such, you are free to sue them for negligence, even if you have an enforceable hold harmless with the property owner.
Remember that in Florida, if there is any ambiguity in the hold harmless agreement, or any language that is vague or confusing, it will be interpreted in your (as the consumer) favor. That means you should not just assume that you have signed away your right to sue for negligence.
The Tampa personal injury attorneys at Barbas, Nuñez, Sanders, Butler & Hovsepian can help you after any kind of accident, and are ready to counter the insurance company's defenses.  Call us today to discuss obtaining damages for your injuries. Schedule a consultation today.
https://www.barbaslaw.com/why-you-should-care-about-jury-instructions/