Can a Minor be Liable for Negligence?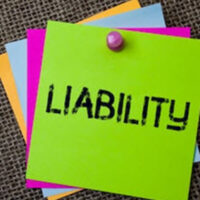 When you are injured, the assumption is usually that it is an adult that injured you. In the cases of slip and falls, or car accidents, that is usually the case. But minors can cause injuries also. Younger children can do reckless things just because of their age, and teenagers are old enough to cause injury to others in a variety of different ways.
Yet, it somehow seems distasteful to hold a child legally responsible for our injuries. Children may not be mature enough to appreciate the consequences of their actions. Even in criminal law, there is an entirely different set of rules for minors. So how does the law know when, and if, a minor can be held liable for causing someone else injury?
The Reasonable Person Problem
The inherent problem is that negligence looks at what an ordinary and reasonable person would do, in a given situation, to analyze whether the person or business being sued acted properly. However, what is an "ordinary" 5-year old? An "Ordinary" 17-year old? We don't really know, because kids age differently, and have different maturity levels. At some age, no child is mature, nor can a child ever be expected to act rationally and maturely.
Children Under 6
Kids under the age of 6 cannot legally be negligent. This is simply in recognition of the fact that a child of that age, isn't capable of forming the capacity to act, or of evaluating his or her own actions for reasonableness.
However, their caretakers can be liable. That means that if you were injured by an action of a young child, a parent, day care facility, school, or other person or facility that is charged with supervising the child, could be liable.
For example, let's assume that your child is assaulted by another child that attacked him with a weapon on a school playground. The child, assuming he or she is under the age of 6, could not be held liable. However, the school could, if it failed to supervise the children, or failed to take other steps which, if taken, would have revealed that the child that attacked had or could gain access to a weapon.
Older Children
For kids over the age of 6, a jury can consider the child's unique intelligence, maturity, or level of understanding. This subjective standard is unique in the law, as normally, determining what a "reasonable person" would do, is objective. In a subjective standard, we aren't concerned about what a reasonable person in the same or a similar situation would do, but rather, we consider the child's own level of development, to see if he or she had the capacity to be negligent.
Like children under 6, even if a child over the age of 6 is not negligent, or lacks the mental capacity to be held negligent, their parents, caregivers, or supervisors certainly can be held negligent.
The Tampa personal injury attorneys at Barbas, Nuñez, Sanders, Butler & Hovsepian have experience trying personal injury cases. Call us today to discuss obtaining damages after any type of accident. Schedule a consultation today.
Resource:
palmbeachpost.com/sponsored/20181104/parental-liability-when-their-child-is-negligent