Can You Choose Your Own Workers' Compensation Doctor?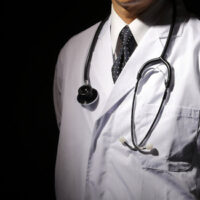 When you are injured, you go to the doctor—not just any doctor, but the doctor that you want to go to. This seems to be a very well respected concept in the American healthcare system. However, in the world of workers' compensation, this is not always the case; injured workers often have little or no choice which doctor treats them for injuries sustained on the job.
Workers Don't Choose Their Doctor
An injured worker must go to the doctor that he or she is sent to by the workers' compensation insurer. If a claim is made but the insurance company is slow in assigning a doctor, the worker may be able to choose, and some employers have policies that allow workers to choose their own primary care physician, but not choose their specialists.
In some cases, the workers' compensation insurer may send you to a doctor that you like (or at least that you have no problems with). But sometimes, workers don't like their doctors. Can you switch doctors, the way that you can outside of workers' compensation?
Switching Doctors
The ability to change doctors in workers' compensation is very limited. Workers can switch doctors only one time during the course of their treatment. However, if you switch, you don't get to choose which doctor you switch to—rather, the insurance company still gets to choose who your doctor is. That means that in some cases, you may go from a doctor you don't like, to one that is the same, or worse.
If you feel that your doctor is not prescribing you the treatment or procedures that you need, or that you are being denied medicine, therapy or procedures that you need to get better, the answer is not to switch doctors. That won't change no matter which doctor is chosen for you, because each doctor is paid by the insurance company. Thus, you should not waste your one switch on these kinds of situations.
In these situations, the best option is to talk with a workers' compensation attorney about how to fight an insurance company's decision.
Second Opinions
Unfortunately, there is little consideration for workers who may want a second opinion. The law does allow you to receive a second opinion, but you, not the insurance company, will have to pay the medical expenses related to the second opinion.
Even if you pay for your second opinion, you are not allowed to continue treating with that doctor, even if you want to treat the way he or she recommended. A second opinion may help your workers' compensation case (such as in cases where your workers' compensation doctor says you don't need a procedure but your second opinion doctor says that you do), but it will not allow you to switch to the doctor giving you the second opinion.
Using your private health insurance is usually not an option, as many policies have exclusions for any treatment where there is workers' compensation insurance available.
If you are injured on the job, disability and workers' compensation may help you until you are able to return. The Tampa workers' compensation attorneys at Barbas, Nuñez, Sanders, Butler & Hovsepian can help you if you were injured in an accident while on the job. Schedule a consultation today.
https://www.barbaslaw.com/what-does-it-mean-to-be-injured-while-on-the-job/