Cancer and Workers' Compensation Claims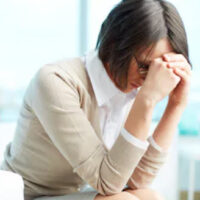 Although cancer is a horrific disease that affects people's lives every day, the requirements of workers' compensation laws can make it difficult to obtain workers' compensation benefits for a cancer claim. This is because of the requirement that an injury or disease be the result of an employee's work.
Cumulative Disease or Injury
When it comes to disease or injury, it is not necessary that the worker suffers a sudden, acute injury. Cumulative injuries or diseases that develop over time, or which develop because of repeated actions or exposure to certain conditions are also covered under workers' compensation.
When it comes to cancer, that means that continued exposure to conditions that cause cancer while at work can entitle a worker to obtain workers' compensation benefits.
Causation Issues
In workers' compensation cases involving cancer, workers must show that their working environment is a contributing cause of their cancer. This can be difficult.
Although modern medicine knows about certain risk factors that cause cancer, it is often hard to pinpoint the exact cause of someone's cancer. Even someone who works in an environment that causes cancer, or who engages in an activity such as smoking that causes cancer, is not guaranteed to contract cancer. When they do, science and medicine often cannot answer whether someone's particular cancer was caused by genetics, bad luck, environment, or some combination of these.
A lifeguard who gets skin cancer may have a strong claim for benefits. An office worker who contracts lung cancer after working around asbestos may also have a strong claim. In these types of cases, experts can reasonably and confidently testify as to how these risk factors contribute to cancer.
Firefighters and One-Time Events
Sometimes, there may be an immediate, one-time event that is known to increase the chances of a worker developing cancer, such as workers who work around radiation or chemical spills. Firefighters routinely are exposed to cancer causing agents in smoke, and ash in the air.
A separate law provides certain benefits to firefighters, unrelated to Florida's workers' compensation laws. Firefighters employed for five years, who do not smoke, will automatically receive cancer coverage and a lump sum payment upon a diagnosis, and employers of firefighters must provide health insurance to them that covers cancer.
Problems for Businesses Providing Cancer-Related Coverage
Businesses faced with cancer-related workers' compensation claims face another problem: Opening themselves up to other lawsuits from non-employees.
If an employer "admits" that a working condition, or a product it makes, is a cancer risk by providing workers' compensation benefits to an employee, there is a risk that this opens the floodgates to other claims. Customers, purchasers, or others who don't work for the company, may look to sue the company for personal injury should they develop cancer, knowing the employer has "admitted" fault by paying workers' compensation benefits to the employee.
Get help if you have been injured, or have been diseased by conditions related to your working environment. The Tampa workers' compensation attorneys at Barbas, Nuñez, Sanders, Butler & Hovsepian can help you if you were injured in an accident while on the job. Schedule a consultation today.
https://www.barbaslaw.com/can-your-employer-punish-you-for-making-a-workers-compensation-claim/