Compensation for Permanent Total Disability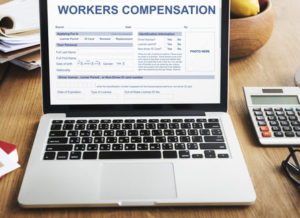 Permanent total disability (PTD) resulting from a workplace injury is a devastating diagnosis. If you are faced with the physical, emotional, and mental demands of such a finding, don't let the legal maneuvering associated with your compensation package weigh on you as well. Contact our experienced workers' compensation lawyers in Tampa for thorough, effective, yet sensitive representation.
What Constitutes Permanent Total Disability in Florida?

Florida statute lists several conditions as constituting PTD, with the caveat that the individual is incapable of any work within a 50-mile radius of home. Totally disabling conditions include:
Paralysis;
Amputation;
Severe sensory, motor, communication, neurological or other brain injury;
Second- or third-degree burns over substantial surface area;
Total or industrial blindness.
These are the conditions that constitute total disability without question. There are other conditions that may also qualify as PTD under certain circumstances, each with the understanding that the condition must prohibit even sedentary work within 50 miles of home.
What is the definition of "Sedentary" Work?

The US Department of Labor publishes the Dictionary of Occupational Titles (DOT), which defines occupations by strength ratings and physical demands.  Strength ratings are classified ranging from sedentary to very heavy. The "sedentary" rating limits exertion to ten pounds of force to move or carry objects (including the human body) one-third of the time. It would generally entail sitting for roughly six hours of the workday. Walking and carrying must occur only occasionally in sedentary jobs. Over 200 occupations are listed as sedentary by the DOT.
What Level of Compensation May I Expect after a PTD Diagnosis?

Your injury may entitle you to indemnity and medical benefits. Compensation is calculated by averaging total weekly wages for the 13 weeks prior to sustaining the injury. (If you did not work the entire 13 weeks, workers' compensation will calculate based on what an employee in a similar position might earn). Most individuals will be eligible to collect roughly two-thirds of the average weekly wage until at least age 75.
What if I am Entitled to Both PTD Benefits and Social Security Disability (SSD) Benefits?
The law allows for combined payments to max out at 80 percent of an individual's average current earnings (ACE) prior to the disability. Florida statute 440.15(9) provides the employer/carrier an offset for employees whose earnings exceed Social Security's maximum allowable benefits. Those maximum benefit amounts are listed by year of injury and may be accessed on the U.S. Social Security Administration website. The 2016 weekly maximum is $863, whereas the 2012 maximum is $803.
Effective Representation

Your situation couldn't be more demanding or stressful. Let the Tampa team of Barbas, Nunez, Sanders, Butler & Hovsepian carry the legal load for you. Contact our office in Tampa for a consultation today.
Resource:
secure.ssa.gov/poms.nsf/lnx/0452120055