Do Seasonal Employees Get Workers' Compensation?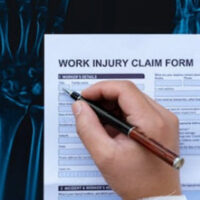 If you have short term work, and you are injured on the job you may be wondering whether you qualify for workers' compensation coverage, or whether your employer must provide you such coverage. The initial question to ask is what kind of employee you are, if your position does not employ you for the entire year.
Seasonal Employees
There is a difference between a temporary employee, and a seasonal employee. As the name implies, a seasonal employee will be hired for only a part of the year, and for the same part of the year, every year. One example would be someone who works full time in retail, from November to January—the holiday shopping season. There are also a lot of seasonal employees in the summer, when camps, or industries in tourism, generally hire workers.
Seasonal employees usually work six months or less.
Seasonal Employees Get Workers' Compensation
The good news for seasonal employees is that there is no exception for them in workers' compensation laws. Seasonal employees are provided workers' compensation the same way that any other full time employee must be, assuming their employer has the minimum number of required employees (generally, four or more employees, if not in the construction industry, and 12 or more employees, if the employer is in agriculture).
This is assuming you are hired directly. Sometimes, seasonal workers are hired by subcontractors. The subcontractor must have its own workers' compensation carrier, and a workers' compensation claim would go through the subcontractor.
The same holds true if you are hired through a temp agency. In that case, the temp agency may be the one with the obligation to provide workers' compensation insurance.
As you can see, the real question is who provides coverage—not whether you get coverage, as a full time seasonal employee. You do get workers' compensation coverage as a seasonal worker.
If Coverage Isn't Provided
In some cases, seasonal employers won't want to give you workers' compensation coverage. You then have some options.
You may be able to file a wrongful termination lawsuit, if you were fired for not being able to work due to your injury, and your employer did not provide you workers' compensation (or else, your employer didn't have workers' compensation). Additionally, you may have a claim under federal disability laws, if your injuries qualify you as having a protected disability.
You may also be able to file a personal injury lawsuit against your employer, if for some reason your injury was caused by something that your employer did negligently. Normally, workers' compensation immunizes an employer from being sued for personal injury damages. But that immunity doesn't apply if the employer doesn't procure or offer workers' compensation benefits.
Schedule a consultation with the Tampa workers' compensation lawyers today with Barbas, Nunez, Sanders, Butler & Hovsepian if you are injured in any kind of accident at work. We can help you with your rights under workers' compensation law if you aren't given the benefits you deserve.
Resource:
myfloridacfo.com/Division/WC/employee/faq.htm