Do Temporary Workers Get Workers' Compensation In Florida?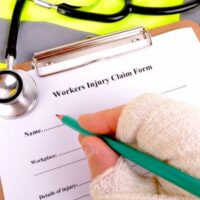 When we talk about workers' compensation and who is entitled to benefits, we usually are talking about full time, permanent employees. But what about temporary employees? Do temporary employees get workers' compensation benefits?
Joint Employers
While a regular, full time employee has one employer (at least, one oer job), a temporary employee sometimes has two employers—the employer at work, and a temp agency or placement agency. In most cases it is the agency that is responsible for providing workers' compensation insurance.
Not only is the staffing agency responsible for your workers' compensation insurance, but it is responsible for ensuring that you have the proper amount and level of insurance, commersuare with the job. Workers' compensation for someone in construction will be greater than the coverage needed for a librarian.
Double the Work?
Because both the agency and the direct employer are considered joint employers, if you are injured on the job, you should report the injury to both entities. Do not assume that notice to one, constitutes notice to both.
In fact, this scenario illustrates a difficulty that temporary employees have: In many cases their duties may be doubled—notifications, or communications must be given to both the employer and the temp agency. You also may notice that both entities try to point the finger at each other, trying to make the other responsible for providing the required workers' compensation coverage.
These difficulties are especially unfair to temporary workers because unlike permanent employees, temporary workers are always adjusting to new job positions. They may be unfamiliar with safety policies and procedures that ordinarily would keep them safe.
What if There is no Coverage?
What happens if the temp agency or the employer fails to carry the proper amount of insurance? Or if, in their battling over who is responsible, no workers' compensation is ever procured on a temporary worker's behalf? It isn't uncommon for a client/employer to find out after an injury, that the temp agency didn't procure insurance at all, or has insufficient insurance.
The good news for the worker in that scenario is that there would be no workers' compensation immunity. That means that either the temp agency or employer could be sued for personal injury damages, where more damages can be won than with workers' compensation.
Get Clarification Early
Problems with workers' compensation coverage for temporary employees can often be avoided by clarifying who is responsible for workers' compensation, before you take work or accept an assignment. Be wary of any company—staffing agency or employer—that doesn't provide you that information, or at least, be wary of any company that doesn't help you in procuring the accurate information.
The Tampa workers' compensation attorneys at Barbas, Nuñez, Sanders, Butler & Hovsepian can help you recover damages for injuries sustained on the job. We can also help you determine who or which company is responsible for compensating you for an accident on the job.  Schedule a consultation today.