Do You Have a Claim for Negligent Security?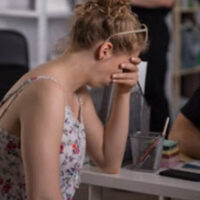 Crime happens all the time, and it can happen to anyone. When a crime does happen, we know that the criminal is responsible for the injuries that the crime has caused. But can a business be liable as well? In some cases, it can, which is why the law recognizes what are known as negligent security cases.
When is a Business Liable?
In many cases, crimes are random and unpredictable. When a crime occurs on a business property, the business often has no way of knowing that the crime was going to occur, no way of predicting it, and thus, the business has no civil liability to the victim for injuries caused by the crime.
But sometimes, the business does have some knowledge, or some ability to predict that a crime could occur. In these cases, a business has an obligation to take reasonable measures to provide security to try to avoid the crime from happening.
Prior Crime Statistics
One way to determine whether a business has an obligation to provide security on its premises is to look at prior crime statistics for the business. These statistics are often readily available as public records with local law enforcement. If numerous crimes have occurred on the business' property, the business may be "on notice" that there is a crime problem, and thus may have the obligation to provide reasonable measures to protect its visitors and customers from crime.
Types of Businesses
In some cases, businesses may simply be the kind of business that naturally attracts a criminal element. For example, a bar or nightclub likely knows it will have drunk, unruly customers, and thus has an obligation to provide security. Shopping malls are huge crime targets, especially in parking lots, and especially in isolated, dark, or remote locations of its parking lots. Apartment complexes should be equipped with basic security features, like working locks on doors.
Some businesses, such as bars or concert halls, may need staff that are specially trained to handle drunk people, or large crowds. Some may only need security at certain times of operation, such as an establishment that is a restaurant by day, but which converts to a more rowdy nightclub at night.
Businesses that cater to special crowds, such as children or the elderly, may have heightened security requirements.
Kinds of Security
What kind of measures a business has to take to provide adequate security will depend on the business, the crime, and the opinions of negligent security experts. Some businesses may only be required to have cameras while others may have an obligation to provide a team of in-person security staff.
If you are a crime victim, someone in addition to the criminal may be liable to you for damages. The Tampa personal injury attorneys at Barbas, Nuñez, Sanders, Butler & Hovsepian can help you if you are injured in an accident. Call us today to discuss obtaining damages for your injuries. Schedule a consultation today.
https://www.barbaslaw.com/florida-considering-rule-requiring-preservation-of-emails/