Does a Business Have to Provide Defibrillators?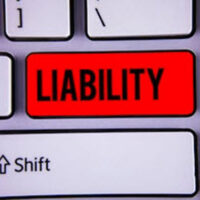 Heart attacks and cardiac arrest are both conditions that often occur naturally. Other than in extraordinary circumstances, it doesn't make sense to hold a business liable for someone who has a heart attack on their property. However, there is a growing body of law that allows a victim of a heart attack or his or her family, to hold a business liable for the failure to have operable defibrillators on their property.
What is a Defibrillator?
A defibrillator is a small medical device, which can often be affixed to a wall, that can help restore normal functioning to a heart that has stopped beating. The defibrillator "shocks" the heart into a normal heartbeat. Many defibrillators on the market today are easy for anyone to use, and some even "speak" directions to the user.
Defibrillators allow almost anyone to come to the assistance and aid of someone who is having a cardiac event. Their price—usually less than $2,000—make it easy for even small businesses to have at least one defibrillator on hand.
 Who Needs to Provide Defibrillators?
Cases involving defibrillators fall into a number of categories. A business may not have defibrillators available at all, or may not have enough given the business' size. In other cases, there may be plenty of defibrillators, but they may not be properly maintained, or operational.
Whenever a "special relationship" exists, defibrillators will be mandatory. These can be the relationship between schools and students, or emergency responders and the public.
When it comes to defibrillators, the Florida Supreme Court has said that schools have to take "reasonable efforts" to protect students, and to lessen injuries as much as possible after they happen. Under that theory, cases that allege insufficient or unavailable defibrillators can be made, although the Court stopped short of saying that schools must always have defibrillators. All the Court did was rule that a jury could decide that a school is liable for insufficient defibrillators.
What made schools so important is the mandatory nature of the school—students have to attend school, and thus, schools undertake the obligation of protecting students. Thus, the same argument for mandatory defibrillators could be made in any similar setting, such as prisons or courthouses.
Commercial Businesses
As for purely commercial and retail businesses, whether or not defibrillators are legally mandatory has not been determined. That depends on each case's facts. A business that anticipates hosting elderly or infirm populations may have a higher duty to provide adequate defibrillators than the neighborhood grocery store.
In any case where defibrillators are present, but they are broken, not maintained, or do not function properly, there will almost always be liability by the business. If they provide defibrillators, they are under an obligation to ensure they are functional.
The Tampa personal injury attorneys at Barbas, Nuñez, Sanders, Butler & Hovsepian can answer your questions and determine who may be liable for your injury or accident. Call us today to discuss obtaining damages after any accident. Schedule a consultation today.
https://www.barbaslaw.com/coefficient-of-friction-and-slip-and-fall-accidents/