Estate Planning Basics: What Do I Need for a Secure Estate?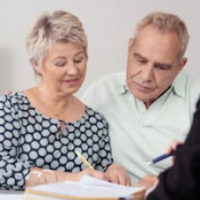 Individualized estate plans are critical for the successful transfer of finances and assets after you have passed away. Most needed documents – like wills, trusts, and powers of attorney – should be drafted, signed, and finalized according to your wishes well before any medical condition might impede your capacity to make decisions.
Working with an estate planning attorney, can provide a sense of ease when discussing sensitive matters and the Tampa estate planning attorneys at our office have both the legal skills and the personal compassion to navigate you to estate planning success.
Below we will outline some of the estate planning basics, so you will have a clear picture of what might be discussed during a meeting with your estate planning lawyers.
Building a comprehensive estate plan
A well organized and complete plan should include tangential plans for any event that might occur in your life. For example, estate plans should specifically outline what will happen to you and to your assets in the event of death or disability.
Some aspects to think about before talking with an estate planning attorney might include what will happen to your property after death, how can you help to financially provide for your family, how to make the most effective decisions to minimize estate taxes, and who might undertake guardianship responsibility of any minor children.
Drafting and maintaining a will  
The most important document for successful estate planning is the last will and testament. Having a thorough document outlining your specific wishes can set the stage for the entire estate planning scheme.
A will should address any property transfers, the care of minor children, the appointment of an executor or personal representative to protect your wishes, and well as any other special or specific requests you would like to articulate. 
Planning the transfer of property ownership
Many types of real property, like land or vehicles, can automatically pass at your death if there is co-ownership of the property. Usually, if one spouse survives the other, estate plans can ensure that that person will have rights of automatic transfer. Lawyers can discuss with you specific legal mechanisms relating to real property like rights of survivorship. 
Considerations before consulting with a lawyer
Estate planning can be complex, particularly if you control a sizable estate. Lawyers with planning experience can be an asset to you and will likely ask if you have specific desires for beneficiary designations, if you would like to consider a living trust, if you would like to execute a power of attorney for future needs and if you would like to limit that power oversee finances or healthcare or both.
A final note is that a comprehensive estate plan can take more than one meeting with an attorney and that as your financial situation changes or your family grows, any end of life document will need to be updated to ensure your wishes are properly codified.
To begin your estate planning, contact us at Barbas, Nuñez, Sanders, Butler & Hovsepian today.
Resources:
leg.state.fl.us/statutes/index.cfm?App_mode=Display_Statute&URL=0700-0799/0736/0736.html
leg.state.fl.us/statutes/index.cfm?App_mode=Display_Statute&URL=0700-0799/0732/0732.html
leg.state.fl.us/statutes/index.cfm?App_mode=Display_Statute&URL=0700-0799/0732/Sections/0732.502.html