Florida Supreme Court rules on Workers' Compensation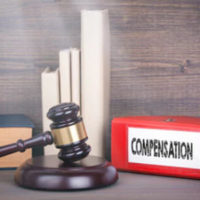 In 2016, the Florida Supreme Court decided two cases that have lasting effects on the state's workers' compensation system. Some people are questioning the rulings of the state's highest court, but one study found that the changes instituted by actually align Florida more closely with other states' workers' compensation plans.
The Workers' Compensation Research Institute published CompScope Benchmarks for Florida, which analyzes the current state of Florida's workers' compensation system, and then compared that data with eighteen other states.
The effects of the Florida Supreme Court rulings were obvious. Let's breakdown what those rulings held before we dive into the data further.
Castellanos v. Next Door Company
In Castellanos v. Next Door Company, the Court held that a mandatory workers' compensation attorney fee schedule violated due process. Specifically, the Court found that the statute in question was unconstitutional because it did not allow judges to determine the reasonableness of the fees awarded to attorneys representing injured workers. Now, judges are now free to make their own decision about what constitutes a reasonable fee based on several factors outlined in the court decision.
Westphal v. City of St. Petersburg
In Westphal v. City of St. Petersburg, the court ruled that the state's 104-week limitation on temporary total disability benefits was unconstitutional. Simply put, prior interpretation of the statute created a gap in benefits after 104 weeks. The Florida Supreme Court decided that extending temporary disability for up to 260 weeks was an appropriate solution.
Returning to data from the report, the researchers found that there was an increase in indemnity benefits due to an uptick in lump-sum settlement payments per claim. The report pointed to the Castellanos and Westphal decisions as the potential cause of this phenomenon.
On the other hand, Florida's average total cost per claim is now $39,000 with about seven days of lost working time was more representative of the other states that were studied.
What Does This Mean for My Workers' Compensation Claim?
These two cases should not affect your filing a workers' compensation claim. In Florida, you have up to 30 days to notify your employer that an injury occurred at work. Once the employer knows about your injury, then within a week they must alert the insurance company.
Usually, you will have to see a specific doctor that your employer has chosen to evaluate your injury; the doctor will write a report about any health-related impacts.
Sometimes claims are denied, but the process does not end even if you face this hurdle. The next step would be to file an appeal for a judge to review your entire claim and for he or she to make a final determination. Having an attorney by your side during the entire process can help you navigate your claim.
The Tampa workers' compensation attorneys at Barbas, Nunez, Sanders, Butler & Hovsepian, understand the nuances of the workers' compensation process, and our website is a good resource to field any additional questions. Talking with experienced attorneys specializing in this field will be able to represent you throughout every step of this process. Contact us today for help.
Resources:
wcrinet.org/reports/compscope-benchmarks-for-florida-19th-edition
scholar.google.com/scholar_case?case=3980261747124094580&hl=en&as_sdt=6&as_vis=1&oi=scholarr
scholar.google.com/scholar_case?case=15468864832680904817&q=Castellanos+v.+Next+Door+Company&hl=en&as_sdt=20006&as_vis=1
https://www.barbaslaw.com/what-is-workers-compensation-and-how-can-it-help-me/