How Do Impairment Ratings Affect Your Injury Case?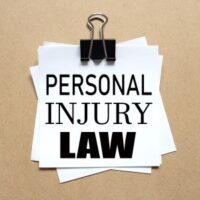 If you are in an accident, you will visit your doctor or doctors for treatment for your injuries. Over time, you may realize that some of your pain, disability, or difficulty from your injuries, are starting to heal. But as time goes on, and your treatments continue, you may then realize that the healing has stopped.
At some point, your improvement just reaches a plateau. Some will reach that plateau when they are nearly fully healed. Others will reach that plateau, and still have serious pain or limitations because of their injuries.
Whichever one it is, one thing is certain—the returns that were once realized from continuing medical care, treatment or therapy, are starting to disappear.
Getting to MMI
When that happens, your doctor will likely declare you to be at maximum medical improvement, or MMI. This means that your doctor feels that although continuing medical care may be necessary and helpful, and even though you may still be in need of ongoing treatment or medications, you have improved as much as you can be expected to improve.
Your medical treatment from now on, will mostly be about maintaining or controlling the pain and restrictions and disabilities you have because of your injuries.
How Long Does it Take?
How long does it take for a doctor to declare you to be at MMI? It depends. Some people recover quickly, and then stop getting better quickly. But so long as you still are seeing improvement in your pain, limitations or disabilities, the doctor won't declare you to be at MMI.
Your Impairment Rating
If you are declared to be at MMI, the doctor will then put an impairment rating on you. This is a rating, expressed as a percentage, that is an assessment of how much of your entire body has been affected by your (now seemingly permanent) level of disability or injury.
The rating will depend on how limited you are. Someone whose finger doesn't have full movement may have a relative low impairment rating—perhaps in the single digits, percentage-wise. Someone who cannot move their entire arm without pain, may have a higher impairment rating percentage. And someone who cannot move their lower body may have a very high impairment rating.
The impairment rating is somewhat subjective; your doctor will make that evaluation using his or her knowledge, and based on medical texts that detail impairment ratings for given injuries and limitations.
Your Damages Could be More Than Your Impairment Rating
Note that this is a number for convenience, but it is not the full story of how injured you are, or what the entirety of your damages may be, or how your injury affects your life.
So, for example, if you can't move your shoulder to full rotation, you may have an impairment rating of, say, 10%, 12% or 15%. But if the inability to move your shoulder means you can't pick up your young child, can't play tennis with your spouse, and can't get a good night's sleep because you can't lay on the shoulder, you may still have a significant damage award.
Contact the Tampa personal injury lawyers at Barbas, Nunez, Sanders, Butler & Hovsepian and schedule a consultation today if you have been injured in an accident-you can get compensation for what you are going through.
Sources:
youtube.com/watch?v=N9ILfdbI_j0
flsenate.gov/laws/statutes/2021/440.02