Jobs That Don't Seem Dangerous, But Are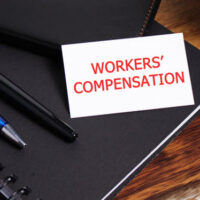 If you work in some professions or jobs, you may not think much about workers' compensation. After all, you don't work in a "dangerous" job. When you think of jobs where the likelihood of injury is high, you probably think about construction workers, police and emergency responders, electricians or warehouse workers. And you would be correct.
Dangerous Jobs You May Not Have Thought About
But just because you don't work in a profession where injuries are common, doesn't mean you can't get injured on the job. There are a lot of professions that are routinely ranked as being very dangerous, that you may not readily think about.
Chauffeurs and Taxi Drivers – USA today ranked these jobs as the #17th most dangerous job when it comes to injuries while working. Aside from the obvious car accidents, come risks of altercations with the people they drive, and the strains on the human body from being seated in a small area for hours at a time, and the repetitive motions of driving.
Athletes – Certainly, athletes get injured. That is no surprise. What is a surprise, is the high fatality ranking of those who work in sports. USA today ranked athletes (and coaches) as 18th most dangerous, noting that there were 11.7 deaths for every 100,000 athletes and coaches in the United States. Many occur during "extreme sports," such as off-roading.
Nurses – Putting aside the risks created by COVID-19 today, nursing has always been a profession that ranked high in on the job injuries. Nurses often have to carry people, leading to straining injuries. They are on their feet often, and can be exposed to every kind of pathogen.
Secretarial – This would not seem obvious, but the National Safety Council rates strains, soreness or pain from sitting, and cuts, lacerations or punctures, as the most common types of injuries that keep employees from going to work. These are all injuries consistent with secretarial jobs, where sitting for long hours, handling papers, or lifting office boxes or supplies, can be a routine workplace activity.
Teaching – Once again, putting aside the dangers of COVID-19, teaching is a job that wouldn't seem physically dangerous, but certainly can be. Teachers are on their feet (which can not only lead to stress type-injuries, but also slip and fall accidents), and may have to move books, desks and other items in their classroom. They are also routinely exposed to colds, flu, and other diseases that can be carried and transmitted by their students. Sometimes, the subject being taught can be inherently dangerous, such as a chemistry teacher handling dangerous chemicals or being exposed to fumes.
Remember that it doesn't matter what field you work in. As long as you were injured while doing your job, it doesn't matter how you were injured. Workers' compensation is a "no fault" system. You are still entitled to workers' compensation benefits, no matter what your profession or job.
If you're injured at work, the Tampa workers' compensation attorneys at Barbas, Nuñez, Sanders, Butler & Hovsepian can help you. Call us today to discuss obtaining damages after any accident at work. Schedule a consultation today.
Resource:
usatoday.com/story/money/2019/01/08/most-dangerous-jobs-us-where-fatal-injuries-happen-most-often/38832907/
https://www.barbaslaw.com/why-truthful-answers-on-medical-questionnaires-matter-in-workers-compensation/