Multi-vehicle Pileups on Florida Roadways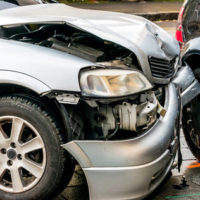 Highway driving can be stressful, particularly when visibility is poor or weather conditions make roadways untenable. Collisions at high speeds can be especially dangerous, and when multiple vehicles are involved, the chances for heartrending outcomes increase. If you are involved in a multi-vehicle collision, an experienced personal injury attorney can help you in the aftermath.
Pileups on Florida Highways
State Road 408 was the scene of a tragic fatality, along with multiple injuries following a May 2017 multi-vehicle pileup. A pickup truck rammed into the car ahead of it. As the pickup began to flip, the car was pushed forward into another vehicle, which, in a chain reaction, was pushed into a fourth vehicle.
Dense smoke from wildfires combined with heavy fog to create low visibility, resulting in treacherous driving conditions, particularly with the arrival of nightfall one fateful night in 2012. What started with a single vehicle colliding into the guardrail on I-75 ended in catastrophe. Both personal vehicles and commercial trucks were involved in the multi-vehicle pileup on the Florida highway, resulting in 10 deaths and 18 hospitalizations.
An afternoon thunderstorm contributed to yet another 2012 pileup on I-75. Nearly 50 vehicles were involved, resulting in 52 individuals requiring medical attention.
Avoiding Pileups 
Every 60 seconds a traffic accident occurs somewhere in the United States, and one-third of those accidents involve more than two vehicles. These pileups are much more deadly than two-car collisions, simply because cars may be hit multiple times from numerous directions. Avoiding these incidents is clearly advisable. Keeping a few simple safety tips in mind can protect you from disastrous outcomes:
Tune into the weather as you select your driving speed. Posted speeds are maximums; dropping your speed considerably is wise during heavy rain or fog.
Any time you are traveling at high speeds, be sure to leave plenty of room between you and the car in front of you.
Avoid driving when drowsy, impaired, or distracted.
Who is at Fault in a Multicar Pileup? 
These incidents are extremely costly, and insurance companies are loath to fork out any money to parties who may be responsible in part. Investigators look carefully at underlying causes in order to determine responsibility. Determining willful or negligent behavior is often a complex and lengthy procedure. Many factors will be under consideration, including the following:
Weather conditions;
Speed;
Following too closely;
Recklessness;
Cell phone use or other distractions;
Alcohol or narcotic use;
Suspended licenses or unlicensed drivers.
Several drivers may be found to be at fault due to comparative negligence rules. While mitigating factors such as weather could be the primary cause of the accident, driving at high speeds, with recklessness, or while under the influence of impairing substances could all contribute to nefarious results. You can minimize your exposure to disaster by controlling these factors.
In the event that you are involved in a pileup resulting in serious injury, the experienced team at Barbas, Nunez, Sanders, Butler & Hovsepian in Tampa & St. Petersburg can help. Let us investigate and pursue justice on your behalf. Contact us today for a free, confidential consultation.
Resources:
orlandosentinel.com/news/traffic/os-408-417-crash-one-dead-20170503-story.html
nydailynews.com/news/national/9-killed-18-injured-series-crashes-florida-highway-article-1.1013658
cnn.com/2012/10/05/us/florida-pileup/