Proving Future Lost Wages In Injury Cases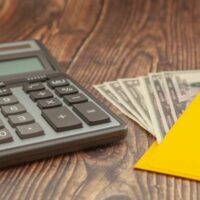 In life, there is both the past and the future. This isn't just some metaphysical or philosophical statements, it's also one that lawyers should remember when considering their clients damages in personal injury cases.
Many lawyers will give a lot of attention to losses that their client has already sustained, and certainly, this is justified. But there is also the future to think about, and that future can include not just future medical care and the costs associated with that care, but also future lost wages.
When Are Future Lost Wage Claims Made?
When making future lost wage claims, personal injury attorneys should consider whether the client will be able to work to his or her full capacity, and if not, what the cost of that inability may be.
For example, some considerations when it comes to future lost wages may be:
Does the client have an injury which is likely to accelerate the natural process of degeneration, or the onset of arthritis to an extent that the client will have an inability to work?
Will the client's injury prevent the client from working to maximum working age, thus depriving the victim of retirement accounts, raises, or promotions?
Will the client need future medical care that will result in the client having to miss significant time away from work?
Proving Future Lost Wages
As you can see from these examples, it is possible to make a future lost wage claim, even when the victim is making the same after the accident as he or she was earning beforehand. In other words, future lost wages don't have to be wages that are lost or reduced immediately after the accident. They can account for wages that may be lost years after the accident.
However, a victim trying to recover future lost earnings must show either that they cannot do the work they did previously, or that the amount of years that they could work, would be cut short because of the injury.
The lost wage claim must be tangible, and calculable-that is, there must be some mathematical way that a jury has to calculate the lost wages.
That means that worry or concern, such as saying "I'm afraid I won't be able to still be a plumber when I hit my 50s," won't be enough to substantiate an award. The jury has to know whether a victim stands to lose 1, 5, or 10 years or more of wages, and what those lost years of working would have yielded.
Getting the Right Evidence
This all, of course, must be coupled with medical evidence to show that in fact, the injuries sustained will have the physical effect on the victim that will prevent him or her from working.
All of this in some ways requires the jury to use a "crystal ball" to see into the future and determine what it holds for the victim. With the presentation of the right evidence, and use of proper experts, this can be done to preserve a future lost wage claim.
Make sure your injury case is handled properly, from start to finish. Our Tampa personal injury attorneys can help. Schedule a consultation today.