Say What You Mean and Mean What You Say: When Assumptions Lose Out in Contractual Language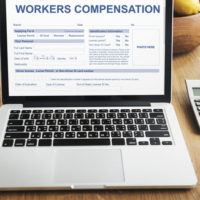 Words mean something; and when your language is not precise or assumptions are made, it can mean trouble with your contract. That is why you want experienced lawyers on your side that will take the time to get it right when you are involved in legal wrangling of any kind.
A Meeting of the Minds?

Take the case of Erliying Soto v. C-Worthy Corp./Summit Holdings-Claims Center.  This case appeared to be pretty straightforward, but got messy in a hurry.
The case revolves around a workers' compensation claim that was being appealed. In a mediation conference the parties came to an agreement and a written mediation settlement was written. This agreement required Soto to "execute a general release and resignation in favor of the employer," meaning Soto would give up any claims against his former employer.
Upon receiving the written agreement, Soto and his lawyer found references to circumstances wherein Soto would "indemnify and hold harmless" his previous employer. To indemnify requires reimbursement for losses suffered due to an act or default. Taking exception to this phraseology, Soto's lawyer crossed out those portions of the agreement, and sent the signed document back to the employer.
At that point C-Worthy Corp./Summit Holdings-Claims Center took it to mean Soto was backing out of the agreement, and advised the JCC of as much. They sought various payments for lawyer's fees and other items.
Soto then filed a motion to enforce the original agreement, compelling the JCC to hold an evidentiary hearing on the motion. In that hearing, Soto's claim was denied, the JCC finding that the parties had not found a "meeting of the minds" on the subject of indemnification. The JCC determined the agreement to be unenforceable because this fundamental component of the agreement was not firmly established.
Soto appealed, stating that a "release," the term agreed to during mediation, differs from "indemnification." Indemnification was not a term used in the agreement, and thus it cannot be said that the parties did not have a "meeting of the minds." The language of the agreement, Soto argued, was unambiguous to all parties.
In its decision in favor of Soto, the court referred to Chubb Group Ins. Co. V Easthagen It found that a meeting of the minds should be based on what parties actually said, not what they presumably meant. Here, the parties had agreed to a release.
The assumption that a general release would include indemnification was an error on the part of C-Worthy Corp./Summit Holdings-Claims Center. Because there was no mention of indemnification in the negotiations, the term should never have been included in the written agreement. Therefore, when Soto nullified the parts of the agreement relating to indemnification, it did not nullify the entire agreement.
Language Matters

Legal agreements require specificity and precision. In any dispute, having a legal team that pays meticulous attention to detail is essential to getting the best outcomes. That is exactly what you get with Barbas, Nunez, Sanders, Butler & Hovsepian. Contact our Tampa office today for a confidential, no-cost consultation today.
Resources:
docketalarm.com/cases/Florida_State_First_District_Court_of_Appeal/1D16-1968/Erliying_Soto_vs._C-Worthy_Corp.-Summit_Holdings_-_Claims_Center/
leagle.com/decision/20041001889So2d112_2679/CHUBB%20GROUP%20INSURANCE%20COMPANY%20v.%20EASTHAGEN