Should You Settle Your Case? Consider These Factors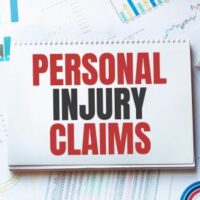 You may already know that many personal injury cases settle long before they ever get to trial in front of a jury. But your case can't settle without your prior approval. How do you know what you should settle your case, or when you should take your case all the way to trial?
An Individual Choice
There is no one answer that fits everyone; the choice to settle or try your case is one that is based on your own circumstances and situation. One thing that every good personal injury attorney will do, is evaluate your particular case, and evaluate any offers that are made by the other side, to see if it is a good idea to settle or refuse to settle.
That said, there are some considerations that all personal injury victims should consider when deciding whether to accept an offer from the other side to settle a case.
The Nature of a Settlement
Remember that a settlement will usually never be exactly all the compensation that you want or need; that's why it's a settlement.
In theory, the Defendant pays you more than they want and you accept less than you want, and thus, a settlement is reached. You certainly don't have to accept less than what you want or need—you can say no, refuse to settle, and take your case to trial. But every good settlement has some level of give and take by both sides.
Outstanding Bills
As an initial matter, you may want to consider whether the settlement offer compensates you for your outstanding bills and expenses. You are entitled to more than just outstanding bills, of course—things like pain and suffering and trauma can all be compensated—but an initial question may be whether the offer, if you accepted it, is enough to leave you fully compensated for things like past or future lost wages, lost income, or past or future medical bills or medical needs.
Risk Levels
One thing to think about is your level of risk; all trials inherently have some level of risk and the unknown. The worst cases for victims sometimes end up with large jury verdicts, and the best ones often end up with smaller verdicts. Law is not a science.
That means that when you get an offer to settle your case, one question to ask yourself is whether you are willing to risk that amount of money, to see if a jury will compensate you more at trial. If so, then it may be worth pushing forward for a trial.
On the other hand, if you feel that the amount offered is even somewhat fair, and that you don't want to even take the chance of your case ending with a smaller (or no) amount of compensation, it may be better to take the offer.
Contact the Tampa personal injury lawyers at Barbas, Nunez, Sanders, Butler & Hovsepian to help you through every step of your injury case. Schedule a consultation today.
Source:
justice.gov/crt/settlements-and-lawsuits