The Signs of Brain Injuries and the Importance of Treatment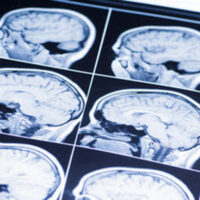 Someone that you love has just been in an accident. They go to the hospital, and although they are shaken up, they seem to be OK. X-Rays and all scans are negative, and they are sent home. But just a few days later, things seem different about your loved one.
Your loved one is not acting like himself. Maybe he's very depressed, or moody. It may seem like his entire personality has changed. He has trouble remembering basic things, the things that used to come easy before the accident. Certainly, the stress from the accident could be causing all of this, but could it be more than stress? Could this all be an actual injury related to the accident? It sure could.
Traumatic Brain Injuries
Your loved one may have sustained a traumatic brain injury. Many TBIs are sudden and have immediate symptoms, such as a concussion, a brain bleed or an event that makes someone black out. But other TBIs are slower to develop, and create symptoms that are not so easy to detect. Everything may even check out as "normal" upon initial investigation by the ER.
TBIs are common in car accidents, because the head is not restrained inside a vehicle, and can hit the interior of the car with a great deal of force. In a fall, the head can hit the ground or other surroundings. In some cases, the victim may not even remember hitting his head. Ironically one of the most serious indications of a TBI—blacking out—is often what causes the victim to lose memory of the event and of striking his or her head.
The Healing Process
Like many other injuries, TBIs will often get better as time goes on. That means that your loved one's attitude, mood, anxiety or other cognitive abilities may get better. However, while some people will completely recover, others will hit a plateau, and their recovery will stop.
What makes TBIs so difficult to treat is often the victim's own resistance. Victims sometimes do see the problems that they are having, and want to get treatment. But others may insist everything is "fine," or may even resort to blaming others for the way he or she is feeling. Yet getting medical treatment is the most important thing that you can do for someone that has suffered a TBI.
Getting Treatment
Medical care is vital not just to get better, but it is vital because there is no scan, X-ray or MRI that can "see" a brain injury. Much of documenting the severity of a TBI comes from the patient visiting a mental health professional or a neurologist, and having the doctor document the victim's problems and progress.
Because TBIs may take time to get better—or time to determine that the symptoms will not get better—it is important that the victim see the doctor regularly, for an extended period of time, in order to document which symptoms have resolved, which have stayed the same, and which have gotten worse.
Understanding your injuries is an important part of your personal injury case. The Tampa personal injury attorneys at Barbas, Nuñez, Sanders, Butler & Hovsepian can help you if you are injured in an accident. Call us today to discuss obtaining damages for your injuries. Schedule a consultation today.