Things That Should Be Admissible In Trial, But Aren't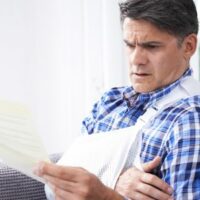 In a personal injury case, you tend to think that anything that could help prove your case, you should be able to use in trial. But that's not exactly how it works. Actually, there are a lot of things that aren't admissible in trial, that you would think are, or should be. Here are a few things that you can't use to prove your case in trial.
Remedial measures – Remedial measures are things that someone does to "fix" the problem that caused an accident. For example, let's say that you fell on a staircase because the handrail was loose. After your accident, the property owner fixes the hand rail. You should be able to show that the property owner fixed the hand rail, to show that something was wrong with it in the first place.
But in fact, you can't do that—that's a subsequent remedial measure. The law wants to encourage people to fix their property, without being punished for it. If someone knew that fixing something could be used against them, they would never work to fix defects on their property that injured someone.
Settlement Offers – Any offer to settle a case, cannot be used in a trial against that person. That doesn't just include formal letters, with offers. Even informal things that are said at the time of the accident can't be used.
For example, let's say someone says "I'm so sorry, let me help you pay for your medical bills" at the scene of the accident. There's a good chance that can't be used at trial.
Police Reports – Police reports are inadmissible in your personal injury trial. Note that the police officers themselves can testify (to whatever they may remember about our accident, which often isn't much). But the report they generate is not admissible.
Character – You cannot use aspects of someone's character, to prove that they are liable for your accident.
In other words, assume that someone crashes into you, while driving drunk. Even if you know that person drinks every weekend, and does drugs at home, and has 3 arrests in the past for alcohol or drug related crimes, you can't use any of that to prove that the person is liable in your particular accident.
Routine or Habit – You cannot use something that a company does on a regular, routine basis, to show that they acted the same way in your case. For example, even if you assume that a company hires drivers without ever doing a background check, you cannot use that habit or practice, to show that they failed to do a background check on a driver who hit you in your case.
You could use evidence that no background check was done on the driver who hit you. But you could not say that because the company never does background checks, it didn't do one on the driver that hit you.
Call the Tampa personal injury attorneys at Barbas Nunez Sanders Butler & Hovsepian to know what to expect if your personal injury case has to go to trial. Schedule a consultation today.