Things You Didn't Know About Personal Injury Protection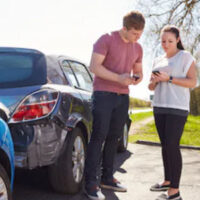 Personal Injury Protection, or PIP, is the mandatory insurance that all drivers are required to carry. PIP protects you and provides you money for medical care and treatment, and for lost wages. Many people just lump PIP in with "car insurance," but PIP is a very special and very specific kind of insurance.
Even if you think you know what PIP is and what it does, there are things that you may not even know about PIP, that could be helpful to you if you are in an accident.
A Lot of Different Doctors are Covered
PIP will pay not just for a doctor, but for an osteopathic physician, a chiropractor, physical therapy, even acupuncture. As long as it is actual medical care and treatment, related to your accident, PIP will pay for 80% of your medical expenses.
More Than Doctors are Covered
PIP may even pay for non-medical related expenses—for example, if you need an in-home health aid, or someone to help you clean or handle child care because you can't do so because of your accident, PIP may help with those expenses as well. It will also help pay for funeral expenses.
You Can Get More Than PIP's Limits
PIP pays for up to 80% of your medical bills, to a maximum of $10,000. But you can, when you get your car insurance, opt to increase that amount. Because PIP is so broad—it covers you in any kind of accident, even if you are at fault, and even if nobody is at fault—this may be a good idea.
You Don't Have Forever
Yes, PIP is beneficial and helpful and broad. But it also requires that you act relatively quickly. If you do not make a claim with PIP within 14 days of your accident, you are barred from using PIP benefits at all for medical treatment related to your car accident. You can still file a personal injury lawsuit for damages, you just will not be able to access your PIP benefits.
PIP Pays Less for Lost Wages
Although PIP is available for both lost wages and medical bills, it pays more for medical bills—80%, as compared to 60% for lost wages.
It Doesn't Matter Who is At Fault
PIP is called "no fault insurance," because you get the benefits no matter who is at fault—even if you were the one at fault for the car accident. Even if there was only one car involved in an accident (for example, you run into a tree).
A Lot of People are Covered
PIP will cover anybody you may hit outside your vehicle, and passengers inside your vehicle. It will also cover you if you are a passenger in someone else's car (if you own no vehicle, and thus no PIP, the driver's PIP will insure you).
Contact Barbas, Nunez, Sanders, Butler & Hovsepian today. Schedule a consultation with our Tampa personal injury lawyers for answers to your questions if you were in a car accident.
Sources:
allstate.com/resources/car-insurance/personal-injury-protection-coverage
investopedia.com/terms/p/personal-injury-protection-pip.asp