Understanding Workers' Compensation in Florida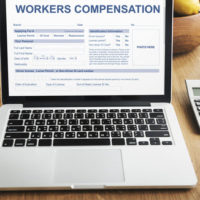 Following a workplace accident, you may be bewildered with the flurry of paperwork that comes your way. Knowing how to maneuver through the workers' compensation system requires more than a little patience and experience. A good workers' compensation attorney can make short work of it.
Your Responsibilities After an Accident or Injury 
There are a number of things that you or your representative, if you are medically unable, must do:
Notify your employer as quickly as possible. The law provides a 30-day window following the injury, or a doctor's diagnosis of a work-related health problem.
Ask your employer what doctor(s) you may see. Your employer and the company's insurance provider must approve of your choice.
In the event the incident was an emergency, simply go to the nearest emergency room and notify your employer as soon as you can.
Call the insurance company that will be handling your claim.

What Should You Expect Next? 
After the insurance company has been notified of the problem, they will likely make contact with you within 24 hours. Keep a notepad handy. They will give you phone numbers and contact information, and will explain their expectations of you, as well as your rights.
Shortly thereafter you should receive a brochure and notification letter detailing the services you can expect from the Employee Assistance Office of the Division of Workers' Compensation. Included will be several important documents, including:
A copy of the accident report, which you should examine for correctness;
A fraud statement, explaining the legal ramifications of workers' compensation fraud; be aware that benefits will be withheld until they receive your signed form;
Mileage reimbursement forms that you can fill out regarding any travel you make for medical purposes.

Does the Injury Impact your Ability to Work? 
Your physician will explain whether or not you can return to work, and at what level of engagement. If you can return only on a limited basis, it is important that your employer have your contact information in the event appropriate work becomes available. Also, make sure your employer is fully aware of any physicians' reports.
Benefits to Which You May be Entitled: 
Depending on the seriousness of your injury, you may be eligible to receive a number of benefits:
Indemnity Benefits: Funds to partially replace lost earning for an injury that keeps you from working for more than 7 days;
Temporary Total Disability: You may be eligible for between two-thirds and four-fifths your regular salary if you are unable to work at all beyond the first 7 days.
Temporary Partial Disability: If you are able to work, but not at previous earning levels, you may receive some assistance based on a formula that calculates 80 percent of the difference between 80 percent of previous earnings and post-injury earnings.
Impairment Benefits: Following medical treatment, if you do not recover to 100 percent of your previous state, you may receive funds based on your impairment rating.

Getting Maximum Reimbursements 
Workplace injury claims become more, not less complex over time. Make sure you receive the funds you deserve following an accident at work. The experienced team at Barbas, Nunez, Sanders, Butler & Hovsepian in Tampa knows exactly what the law provides for injured employees. Contact us today for a free, confidential consultation.
Resource:
myfloridacfo.com/division/wc/pdf/WC-System-Guide.pdf