Veterans' Benefits: Do they Undermine Social Security Benefits?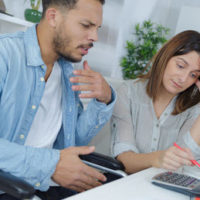 Are you a veteran concerned about the benefits to which you may be entitled? There are so many programs—Social Security disability benefits, Social Security Retirement benefits, VA disability compensation and VA benefits are all out there. But will getting one benefit cancel eligibility for another? A good Social Security attorney can answer these questions and more.
In a Nutshell 
The short answer to eligibility questions is that Social Security Disability Insurance (SSDI) and VA disability are both available to qualified individuals with no consideration of additional monies received from other programs. However, SSDI benefits cannot be received in conjunction with Social Security retirement benefits. VA pension programs and Supplemental Security Income (SSI) are each impacted by other revenue sources. 
Needs Based Programs
Because VA pensions are based on income, they can be impacted by other payments you receive. Social Security Disability Insurance (SSDI) benefits may cause a reduction or complete disqualification of your VA pension benefits. Similarly, Supplemental Security Income (SSI) is needs- based. Individuals who receive veterans' disability benefits may not qualify for SSI benefits, or may suffer reduced benefits.
Programs that are not Needs-Based 
On the other hand, VA disability compensation is based on service. Veterans may receive these payments regardless of other income. Social Security Disability Insurance (SSDI) is another program that is not offset by additional income, as it is based on amounts paid into Social Security over a number of years.
Qualifying for Disability Payments 
Many individuals are surprised to learn that because the Social Security Administration and the Social Security Administration are unique entities, they have completely different eligibility requirements. One must apply for each program separately, (although concurrent applications are allowed). While someone may easily qualify for one program, they may find that they are not eligible for another.
When to Apply 
SSDI payments are available to individuals whose disability prevents work. In most cases, ten years of full-time work prior to the disability are required, and the disability must occur within a short time of a working career.
Conversely, veterans' disability compensation is related to any disability experienced as a result of military service. Applications may be filed as soon as the disability presents itself.
Concurrent Retirement and Disability Pay 
In order to qualify for CRDP, individuals who were eligible for retirement pay through the military but who were placed on disability retirement must meet certain criteria. Persons must either:
Retire with a VA disability rating of at least 50 percent;
Retire from the reserves with at least 20 years of service and at least a 50 percent disability rating;
Retire with a disability rating of 50 percent or greater and become entitled to retirement pay after a period of time.
We Can Help You Today 
Certainly, the requirements and contraindications for receiving various income supplements are complex. Do not fear: the experienced team at Barbas, Nunez, Sanders, Butler & Hovsepian have your back. We will guide you through the process of applying for programs in order to achieve maximum results. Contact us today in Tampa for a free, personalized consultation.