What Are Secondary Injuries, and Will Workers' Comp Cover Them?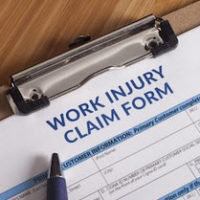 Secondary injuries are injuries that occur as a direct consequence of a work-related injury and are therefore considered to be subsequent work injuries, not separate. Unfortunately, it is not uncommon for employers or insurance companies to deny benefits for secondary injuries, claiming that they are in fact separate, and often telling injured workers that they "should have been more careful." Denying benefits for secondary injuries is unlawful and can lead to more than just a workers' compensation claim. Moreover, it is incorrect to tell workers that they must reapply for benefits for injuries caused by the treatment or consequence of a covered injury. If a person experiences secondary injuries during his or her recovery, he or she can gain benefits via the initial claim.
How Do Secondary Injuries Occur? 
Secondary injuries can occur in many of the same ways that medical malpractice issues occur. They can also occur because of forced physical therapy, the need to use specialized equipment such as a cane or crutches, or because of the mandated use of prescription medications. Some common causes of secondary injuries are as follows:
Surgery: Though surgery often helps correct major issues within the body, it can have its drawbacks. For instance, it is not uncommon for surgery to result in infection. According to Leapfrog Hospital Safety Grade, one in 25 individuals develops an infection when in the hospital for surgery.
Physical Therapy: Physical therapists have a professional responsibility to their patients to prevent injuries from occurring during sessions. They also have a responsibility to ensure that the equipment given to patients, such as prosthetics, fit correctly. If injury occurs because a therapist fails to uphold his or her responsibility, or if injury occurs because the employer forces physical therapy before the worker is medically ready, the worker may request additional benefits.
Depression or Anxiety: Post-injury depression or anxiety are real phenomena. Unfortunately, however, work-injury-related emotional and psychological trauma often go undiagnosed and therefore, untreated. Depression and anxiety can result in missed time from work, social withdrawal, and decreased productivity, all of which affect both the employer and the employee. An attorney can help the injured party prove a link between the original injury and the mental effects and ensure that he or she gets the treatment necessary.
Medication Injuries: It is no secret that prescription medications often lead to dependency and abuse, both of which result in severe negative life consequences. Even if chemical dependency does not occur, prescription drugs are also known to cause severe allergic reactions, overdose, and even death. If an injured party is forced to take a certain medication in order to continue receiving benefits, the effects may be considered part of the original injury.
What to Do if You Sustain a Secondary Injury 
If you sustain a secondary injury while recovering from your original work-related injury, you may be entitled to additional benefits. Contact Barbas, Nuñez, Sanders, Butler & Hovsepian to speak with our Tampa workers' compensation lawyers regarding what you need to do to prove the link between your initial injury and consequential injuries and how you can recover additional benefits.
Resource:
apta.org/PTinMotion/News/2015/4/24/HPSOCaseStudy/
https://www.barbaslaw.com/your-rights-as-an-injured-cruise-ship-worker/