What Are Your Rights to Overtime in Florida?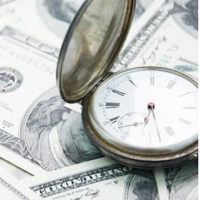 When it comes to overtime laws, Florida is pretty lax, especially compared to California, Nevada, Puerto Rico, and the District of Columbia – four states and territories with the best overtime laws for employees. In fact, Florida is one of the few states that does not have its own set of state laws governing overtime pay and regulations. Thus, it relies on federal laws, which are not unfair, but they are not entirely employee-friendly either. If you want to know what your rights are under federal overtime law, contact the Tampa labor and employent lawyers at Barbas, Nuñez, Sanders, Butler & Hovsepian. You can also glean a bit of insight from the information below.
Overtime Laws in Florida 
Because Florida does not have its own set of wage and overtime rules, it adheres to the Fair Labor Standards Act (FLSA), which requires that all non-exempt employees who work more than 40 hours in any given workweek be paid time and a half, or 1.5 times their standard rate of pay, for every hour worked beyond the traditional 40. Exemptions outlined in the FLSA also apply to Florida employees. Some common exemptions are as follows:
Some salaried employees;
Professionals;
Executives;
Administrative professionals; and
Computer employees.
Though companies are free to use their discretion regarding holiday pay and additional compensation for time worked on major holidays, state law does not require premium pay for holidays. Nor does the FLSA or any other states' laws.
Some states' laws mandate specific pay periods. For instance, a pay period may be every 14 days, or every seven days. Florida law nor the FLSA have set pay periods. Pay periods may be whatever employees choose to make it.
Pay for Breaks 
Pay for breaks is another major concern when it comes to overtime. Florida employers are not required to give employees breaks, but if they do, they must abide by federal requirements. Requirements state that if an employer offers or mandates that employees take breaks of 20 minutes or less, the employer is required to pay workers for that time. However, employers are not required to pay workers for relieving them of their duties and having them take meal breaks that are 30 minutes or more.
Remedies for Overtime Violations 
As with regulations, Florida lawmakers refer to the FLSA for remedies of overtime violations. Per federal law, employees can recoup all unpaid overtime for up to three years prior to the date on which they file their lawsuits. In most cases, labor courts award workers "liquidated damages," which are equivalent to the amount of unpaid overtime. With the right lawyer, plaintiffs may also be able to recover all expenses associated with the claim, including attorney fees and courts costs.
One might assume that one would be fired after filing an overtime dispute against one's employer. Though it is likely that a claim would cause tension between employer and employee, an employer may not retaliate against a worker for choosing to exercise his or her rights to overtime pay. Protected rights include the following:
The right to file a formal complaint regarding an employer's alleged noncompliance;
The right to notify any individual about the employer's alleged noncompliance; and
The right to inform any worker of his or her potential rights and to assist him or her in asserting said rights.
That said, employers do have the right to be notified of wage and hour disputes and to remedy the situation within 15 days. If an employer does remedy the issue by paying unpaid wages within the 15-day period, the employee may not pursue a legal claim. However, if the opposite occurs, the employee may pursue an overtime violation claim and recover back wages and liquidated damages. The employer may also be subject to a $1,000 fine for every willful violation of a similar nature.
Contact a Tampa Labor And Employment Attorney 
If you have worked overtime for your employer but have not been paid for your efforts, you may be entitled to backpay and additional damages. However, before you make waves with your employer, reach out to the Tampa wage and hour lawyers at Barbas, Nuñez, Sanders, Butler & Hovsepian to discuss your situation and all possible options. There may be a better way to recover what your employer owes you without resorting to filing a lawsuit. Contact our office today to schedule an initial consultation.
https://www.barbaslaw.com/workers-compensation-can-i-sue-my-employer-instead/