What Does An Insurance Adjuster Do In Your Injury Case?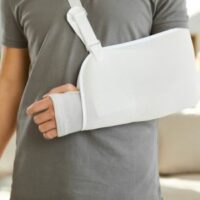 When you have an injury and you make a claim for your injuries, you will most likely negotiate with an insurance company. But an insurance company is just that: a company, not a human. The actual human being that you will be communicating with will be an adjuster.
What the Adjuster Does
An adjuster is a professional that evaluates and negotiates claims on behalf of insurance companies. Adjusters aren't unique to personal injury cases; there are adjusters in almost any type of case that involves insurance.
Adjusters are usually specially trained based on the type of insurance they handle. An accident adjuster will know about accident laws, just as an adjuster for a homeowners insurance claim will have knowledge of homeowners insurance and insurance policies.
Specialization
Adjuster jobs can be very specialized and compartmentalized.
For example, in a car accident, there may be an adjuster for your injuries, but also a separate adjuster for the damages to your vehicle. Some adjusters negotiate cases actively with the other side, but some don't negotiate; they just evaluate the claim in the background by researching injuries, damages, values, or the merit of specific claims.
Some adjusters are assigned to claims that haven't been filed in court, while others will be specifically assigned to files that are in litigation. The litigation adjuster will work with the insurance company's attorney, and may be authorized to make decisions about the lawsuit on behalf of the insurance company during the course of the lawsuit.
Where there are multiple insurances involved, there can be many adjusters—if you are in a car accident, you may have an adjuster assigned to your claim by your own insurance company, while the other side also has an insurance adjuster. In many homeowners insurance claims, homeowners will hire their own private adjusters, to come up with a value for a potential claim.
Adjusters are Trained
Because of training, through their experience, or information provided by the insurance companies, many adjusters become highly skilled in knowing the intricacies of the law of the type of case they are adjusting.
They often are not attorneys, but many may have knowledge on par with many attorneys—and certainly will almost always know more than a victim who is unrepresented by an attorney. They may even have tools that lawyers have, such as software to look up the law, or to look up prior jury verdicts.
Often an adjuster will have to negotiate a claim, to try to get it resolved. Adjusters will use formulas and research, to determine what to offer to settle a claim. Many times, adjusters will meet in committees with other adjusters or executives, and sometimes, the insurance company's attorneys, to see what amount they should offer to settle a case.
We know how insurance claims work in your injury case, and how to handle the insurance adjuster in your case. Contact the Tampa personal injury lawyers at Barbas Nunez Sanders Butler & today.
Sources:
insureon.com/insurance-glossary/insurance-adjuster#:~:text=An%20insurance%20adjuster%2C%20also%20known,terms%20of%20the%20insured's%20policy.
kaplanfinancial.com/resources/getting-started/what-does-an-insurance-claims-adjuster-do