What Happens in a Wrongful Death Lawsuit?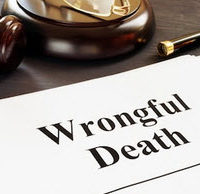 When you have just lost a loved one, the last thing that you want to do is file a legal claim for their wrongful death. The Tampa wrongful death attorneys at the office of Barbas, Nunez, Sanders, Butler & Hovsepian, understand the difficult position that you are put into when you are filing a wrongful death lawsuit. We will work hard to ensure that you get justice quickly, and that it is a stress free experience for you.
What is a Wrongful Death?  
Wrongful death is a civil action that can be taken by the close relatives of the person who lost their life. There are many situations that can result in a wrongful death lawsuit, including if your loved one was lost due to intentional attack, such as an assault, or due to negligence like driving under the influence.
What Kind of Justice Can I Get?  
Wrongful death lawsuits are civil lawsuits. A civil lawsuit can result in damages being paid to the family of the person who experienced wrongful death. Since the trial is not criminal, things like jail time are not a possible result of the trial.
There are many reasons that you could potentially get paid damages. According to Florida Statutes, you can get varying damages depending on the nature of your relationship to the person you lost.
If you lose your spouse in a situation that results in a wrongful death lawsuit, you may be entitled to damages for the loss of the companionship of your spouse, as well as pain and suffering.
If you lose a parent in a wrongful death, you are entitled to damages for lost parental guideline, lost companionship, and pain and suffering.
It is also possible for you to get justice in the form of paid medical bills, and funeral expenses. By the time that a wrongful death lawsuit is filed, those expenses have already been paid, but you can get reimbursed for those expenses from the damages of a wrongful death lawsuit. 
What is the Process of Filing a Wrongful Death Lawsuit?  
In order to begin a wrongful death lawsuit, you need to file a claim within two years of the date of death. This is not when the entire case needs to be ready, but rather indicates to the court that you intend to pursue a civil lawsuit for wrongful death.
When you are arguing a wrongful death claim, the requirement is to prove beyond a preponderance of the evidence that the action of the accused directly caused the death of the person whose estate is filing the lawsuit. 
What Do I Do Now?               
Wrongful death lawsuits are complicated, every case is unique. At the offices of Barbas, Nunez, Sanders, Butler & Hovsepian, we understand that each wrongful death case requires extreme care. The best way to understand the next steps in your specific case is to contact us. With four offices located throughout Florida, we are eager and available to help you get justice for your loved one. Call us at (800) 227-2275 to schedule an appointment with our experienced wrongful death attorneys today.
Resources:
law.cornell.edu/wex/wrongful_death_action
leg.state.fl.us/statutes/index.cfm?App_mode=Display_Statute&URL=0700-0799/0768/0768.html