What is Your Case Worth? That's a Difficult Question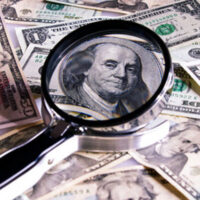 Do you have a great case? Is your case "worth a lot of money?"
These are questions that a lot of accident victims have, and questions that are asked often of personal injury attorneys. They are not asked out of greed, but rather, out of concern for a future; when you are out of work, facing long term disability, and it seems that life has been turned upside down because of an injury following an accident, they are natural things to ask.
But the answer to those questions is not as clear cut as you may think, and you shouldn't be surprised if your injury attorney can't just give you a perfect answer. That's because how much your case is worth depends on a lot of different factors.
How Far Will You Take Your Case?
Before asking what your case is worth, it may be better to ask whether you would prefer to settle your case, or take it all the way to trial.
What a case is worth according to a jury, after a full trial, is one thing. A settlement will lower the value of your case—that's the nature of a settlement. The Defendant (or insurance company) pays you less than what you might receive at trial, but in return, you don't carry the risk of a jury awarding you nothing.
There are reporters that tell both injury attorneys, and insurance companies, what verdicts juries have given out to other people in past cases, many of whom may have had a similar injury to what you have. Still, that's not a science—juries are under no legal obligation to do what another jury did, and 10 cases with the exact same injury can turn out 10 different ways.
So even if your injury attorney could tell you what the value of your injury is, that doesn't mean that the jury that hears your case will know that value, or award you that value—they could award you well more than other juries—or much less.
The Effect on You
One question to ask is how the injury has affected you. That will have a value.
A rotator cuff injury by a mother who can no longer carry her baby, may have more value than it would for a teenager. A small facial scar may be deemed "minor," unless it is on the face of someone who is a TV news anchor and makes her living in front of a camera.
Types of Damages
Your damages are also broken down into economic and noneconomic damages. Do you have medical bills, expenses, and lost wages? These are things that are quantifiable or "countable," and thus, add to the worth of a case.
Pain and suffering, anxiety, fear, trauma and other "non countable" (called noneconomic) damages can also add to the value.
Don't wonder about your injury case–get the answers you need. Contact the Tampa personal injury lawyers at Barbas, Nunez, Sanders, Butler & Hovsepian and schedule a consultation today.
Sources:
verdictsearch.com/state/fl/
caselaw.findlaw.com/fl-supreme-court/1616245.html