What Questions Should You Ask Your Injury Attorney?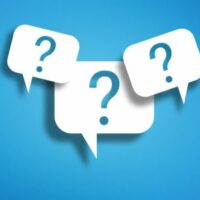 If you are in an accident there are a lot of ways that you can find a personal injury attorney. Eventually you may settle on one, or even a few, to see which you will choose to represent you. However, you may not know what questions to ask a prospective attorney, or what things you should know, to ensure that the attorney you select is a good match for you.
Some things that you may want to ask the attorney may include:
Does the attorney have experience in your type of case? Many attorneys say they do "personal injury." However, personal injury law is a broad field that can include everything from car accidents to defective products to nursing home liability to medical malpractice. Not every personal injury attorney does every category of personal injury.
Can the attorney take the case to trial if needed? Most personal injury cases don't ever get to trial—they settle beforehand. In many cases, that is the right decision. Still, even if it is unlikely that your case sees a courtroom, or a trial, it is still good to have an attorney that could, if needed, try your case in front of a jury.
Who in the office will you be working with? A law office is a team; during the course of your case, you may be working with many different attorneys, and various members of the office staff. Don't just worry about whether you like, or can get along with the attorney—ask to meet the office staff as well, as you will be communicating with them very often as well.
Who do you contact for updates? During the course of your case, you may want to call to see what is happening in your case. Who in the office is responsible for that? Is it one person, or a team?
Does the attorney have experts on staff (and will you need one?) Many cases may require expert witnesses. Will yours? A good attorney works with multiple experts, and has a working relationship with the ones most commonly used.
How long will my case take? Unfortunately, there is no way to ever know, for certain, how long a case will take to resolve, and a number of factors—many out of your attorney's control—contribute to that time frame. Still, asking the attorney what he or she will do to move your case along as quickly as possible, and the factors that may determine how long your case will take to resolve, is a good idea.
What problems will I have in my case? A good attorney doesn't just look at the strengths, he or she anticipates the weaknesses as well. A good attorney will give you a fair opinion of your case—the good and the bad.
We can answer all your questions about your case when you come in for your consultation. Contact the Tampa personal injury lawyers at Barbas Nunez Sanders Butler & Hovsepian for help today.
Source:
forbes.com/advisor/business/find-a-personal-injury-lawyer/