When You Cannot Return to Your Job Following a Workplace Injury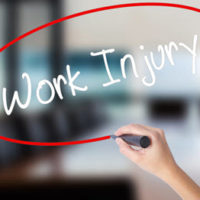 Let's say you experienced a workplace injury that required extensive medical interventions. Following surgery, rehab, and months of misery, you are still unable to return to the job. What now?
If you find yourself flummoxed by the paperwork and red tape associated with your workers' compensation case, a good attorney schooled in the complexities of workers' compensation law can help.
You are Entitled to Reemployment Services 
Many individuals do not realize that, beyond medical treatment for specific medical issues, the Florida Division of Workers' Compensation (FDWC) is obligated to assist injured workers with access to employment. In the event an injury prevents one from returning to a job previously enjoyed by a worker, FDWC contracts with professional rehabilitation services in order to assist in finding other appropriate work:
One food services worker who experienced a shoulder injury and was unable to return to her previous position was provided training in order to secure a job in human resources;
A worker who suffered a herniated disc due to the demands of his job was unable to return to a job requiring substantial physical labor. He was provided training in electronic technology, and obtained a position earning comparable wages to his previous position.
Exactly What Services are Available? 
Eligible individuals may have access to a variety of services, including:
Vocational counseling;
Vocational training;
Transferable skills analysis;
Resume writing;
Training in job seeking skills;
Selective job placement;
Additional education and training as needed.
Who is Eligible for these Services? 
Workers who have experienced a compensable injury that is covered under Florida Workers' Compensation are eligible for these services, as long as the injury they experienced occurred after October of 1989, they are legally entitled to work in the USA, and they file the "Request for Screening" documentation within one year of the last medical treatment or wage indemnity related to the injury.
Why Work at all? 
An active, engaging life can help individuals get better faster. The mental, emotional and physical benefits of work are undeniable:
Mental acuity may be positively impacted;
Friendships and social interactions may improve mood and outlook;
Income and benefits over time may increase;
Work can lend to a sense of independence, pride and wellbeing.
Will Workers' Compensation Benefits go Away if I Work? 
The short answer is no. You can still be reimbursed for medications and other items your doctor may prescribe, and you may even be reimbursed for travel costs to and from treatment. In the event you are employed at a lower pay rate than what you previously earned, you may receive a reduced earnings benefit. If you lose time on the job due to your injury, you may be able to collect benefits due to "Intermittent Lost Time." The FDWC board will require documentation in order to process requests for any of these circumstances.
An Attorney can Help 
When dealing with workers' compensation, you are dealing with a huge, unwieldy bureaucracy. Don't be intimidated by the forms, deadlines and requirements. Instead, let the experienced workers' compensation team at Barbas, Nunez, Sanders, Butler & Hovsepian in Tampa & St. Petersburg help. Contact us today for a free, confidential consultation.
Resources:
myfloridacfo.com/Division/WC/PublicationsFormsManualsReports/Brochures/WC-Reemployment-brochure.pdf
myfloridacfo.com/division/wc/employee/reemployment.htm#.WR8ONhQ4mCQ