Who Is And Isn't Required To Provide Workers' Compensation Coverage?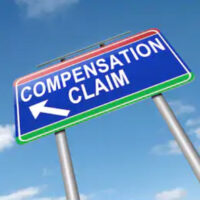 There is a general understanding that almost every employer has to provide workers' compensation for their employees. But is that true? In fact, there are limited exceptions to what kinds of businesses need to provide workers' compensation coverage.
The Minimum Requirements
Any business with more than four employees must provide workers' compensation to its employees. It doesn't matter if the employees are full or part time. Any owners who are also officers, or, in limited liability companies, any managers, are considered as employees for the purpose of counting the required 4 employees. Sole proprietors and partners in a partnership, are not counted towards the required 4 employees.
Independent Contractors
Independent contractors are not covered and do not have to be provided workers' compensation.
However, employees should not rely on their employer's classification of them as a contractor or employee. Many employers mis-classify employees, purposely or accidentally. The question of whether you are a contractor or an employee is a legal one, not one determined by your employer.
The Construction Industry
The construction industry has its own set of rules when it comes to workers' compensation coverage and exemptions from coverage. So long as a construction company has even just one single employee, workers' compensation must be provided.
But you may work for a construction company, and thus be afforded workers' compensation coverage, without even knowing it. That's because Florida law considers many kinds of companies to be construction companies, even those you wouldn't think fall under that definition.
For example, all of the following are considered construction companies:
Landscapers
Anyone who operates farm equipment
Workers' who construct or work on prefabricated buildings
Anyone who does masonry work
Window and door installers
Anybody who does work with concrete
Anybody that works on or constructs swimming pools
Painters and anybody who owns paint companies
Street (road) construction workers
Iron and steel workers
Elevator repair people
Plumbers
Contractors and Subcontractors
Unfortunately, quite often, smaller subcontractors, believing they are too small to need coverage, often go without workers' compensation benefits for workers.
For jobs that have contractors and subcontractors, contractors are responsible for ensuring that subcontractors have the required workers' compensation coverage for employees. If a subcontractor does not have workers' compensation coverage, the contractor will be on the hook to pay benefits, the same way the subcontractor would have been if it had properly provided benefits.
Agricultural Businesses
Agricultural businesses have special rules as well. Any agricultural company with 6 or more employees must provide coverage. If the company has 12 or more seasonal workers, it must provide workers' compensation. Seasonal workers have to work less than 45 days in any year, to qualify as seasonal workers.
Many employers will try to deny workers' compensation benefits by saying they don't legally have to provide you coverage at all. If you are injured on the job, don't take their word for it-get legal help.
The Tampa workers' compensation attorneys at Barbas, Nuñez, Sanders, Butler & Hovsepian can answer your questions if you are in an accident. Schedule a consultation today.
Resource:
myfloridacfo.com/division/wc/employer/coverage.htm