Workers' Compensation And The Family Medical Leave Act-Which Takes Precedence?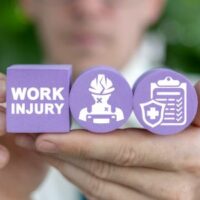 In a workers' compensation case, an employer will often have the option to offer an injured worker light or altered duty, to provide the worker the chance to work and make money, without having to return to the worker's normal job duties which he or she may not be able to do because of injury. The worker can return to the altered, light duty, and still keep receiving workers' compensation benefits.
But that offer or light or altered work can sometimes conflict with the Family Medical Leave Act (FMLA). The FMLA allows certain workers the opportunity to get time off work because of sickness or injury (the FMLA also allows a worker time off to care for relatives who may be sick or injured, or for childbirth as well).
So what if a worker wants, and is entitled to leave under the FMLA because of an injury, but the employer says "you're not getting time off under the FMLA, because we have a light duty job that you can do?" Which law takes precedence in that situation—workers' compensation laws or the FMLA?
Injured Worker Fired
A recent case decided just this question. In the case, a worker injured her knee at work and returned to light duty work. The employer that offered the light duty never informed the worker that she had the right to FMLA leave (as the FMLA requires), or offered her the chance to take FMLA leave (again as the FMLA requires).
The worker eventually was released from her doctor's care to return to full duty work. Like most workers in workers' compensation cases, that release was premature, and the worker could not perform her regular job duties. She was fired.
Suit Determines Which Law Takes Precedence
The worker sued, saying that she was never offered FMLA leave, and that had she been given leave, she would have had more time to recover, and likely would have returned to work at the right time, and at full working capacity.
The Eleventh Federal Circuit (which covers Florida, even though this was a Georgia case) said that workers' compensation does not trump the FMLA, and that employers still have to abide by FMLA obligation.
The employer, even though offering light duty work under workers' compensation, still had to inform the worker of her FMLA rights, and provide FMLA leave. The Court agreed that had FMLA been offered the worker could have elected to take that leave, recover more fully, and thus she would have been able to return to her job at full capacity and thus keep her job.
Employers must offer workers FMLA leave (assuming the employer is not exempted from FMLA requirements). If the worker opts the FMLA leave instead of light duty, the worker risks having workers' compensation benefits stopped, but the worker cannot legally be fired.
Make sure that all your rights under Florida's workers' compensation laws are being expected and protected. If you are injured on the job or in any type of accident contact our Tampa workers' compensation lawyers today.
Resource:
dol.gov/agencies/whd/fmla