Workers' Compensation for Occupational Disease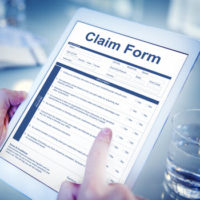 When someone gets sick with, say, lung cancer, brain cancer, or musculoskeletal disorders, many people assume that the illness is due to his or her lifestyle. After all, lung cancer is also associated with smoking too much. Brain cancer can be hereditary, and a musculoskeletal disorder could be the result of a sporting incident that occurred in one's youth. Most people do not relate such conditions to a person's occupation – until other workers in the same industry start popping up with the same condition.
Occupational disease is a very real thing, with an annual incident rate of 20.6 per 100,000 workers. Occupational disease refers to an illness, disease, or condition that comes with signs and symptoms unique to a type of position, trade, or process to which an employee was exposed. For instance, if a construction worker is exposed to asbestos on a regular basis for an extended period of time and later on develops cancer that is linked to asbestos exposure, he or she may be entitled to workers' compensation and the family benefits. If you or a loved one has contracted an occupational disease, contact the Tampa workers' compensation lawyers at Barbas, Nuñez, Sanders, Butler & Hovsepian right away, as when it comes to occupational injuries and disorders, you have limited time to file.
Common Occupational Diseases 
In order to better understand occupational related diseases and injury, the Centers for Disease Control and Prevention (CDC) performed a study on the top ten and how it could work to cut associated costs. In its studies, it found that the majority of occupational disease claims were related to the following eight conditions:
Allergic and irritant dermatitis;
Asthma and chronic obstructive pulmonary disease;
Hearing loss;
Fertility and pregnancy issues;
Low back disorders;
Infectious disease;
Musculoskeletal disorders; and
Traumatic injuries.
Getting Workers' Compensation for an Occupational Disease 
Though the complete guidelines for filing a workers' compensation claim for occupational diseases can be found under Florida Statute 440.151, we feel that it is necessary to stress the statute of limitations for filing your claim. Typically, a worker has 30 days after obtaining a medical opinion from a doctor that affirms his or her belief that his or her injury is the result of a work-related activity to file a claim. However, in cases of occupational injuries, workers have an additional 90 days to provide the employer with notice of injury or death. The 90 days begins once a disease begins to manifest and once the employee obtains or begins to believe that the disease is related to his or her occupation.
A Skilled Tampa Workers' Compensation Lawyer Can Help 
If you or a loved one has been diagnosed with an illness or condition that you believe to be work-related, do not wait until your condition worsens or until similar cases arise. You only have 90 days to bring attention to your case, and after that time, you lose all opportunity to file a claim altogether. Not only can workers' compensation help you pay for your medical expenses and cover your living expenses, but also, if your condition should worsen and become fatal, it can help your family. Call the Tampa workers' compensation lawyers at Barbas, Nuñez, Sanders, Butler & Hovsepian today to discuss your case, your rights, and your options.
Resources:
ncbi.nlm.nih.gov/pubmed/23829060
cdc.gov/niosh/docs/96-115/diseas.html
leg.state.fl.us/statutes/index.cfm?App_mode=Display_Statute&URL=0400-0499/0440/Sections/0440.151.html