Your Rights as a Worker Under OSHA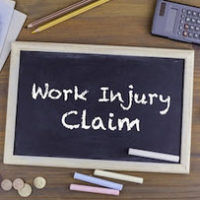 The Occupational Safety and Health Association governs workplace safety across all industries and throughout Florida and the U.S. OSHA's goals are two-fold: to create safety standards by which all employers must abide and to ensure all workers have access to a safe, hazard-free workplace. To achieve those goals, OSHA has created numerous regulations for employers and a "bill of rights," so to speak, for workers. As a Tampa employee, it is important that you understand your rights should you sustain an on-the-job injury and have trouble recovering compensation for your harms. This post outlines those rights in-depth, but should you need more clarity, reach out to the Tampa workers' compensation lawyers at Barbas, Nuñez, Sanders, Butler & Hovsepian today.
The Right to Adequate Training 
OSHA requires employers to provide all workers with adequate training regarding the handling of dangerous chemicals or materials in the workplace as well as other possible health and safety hazards. Some examples of OSHA training requirements are as follows:
Employers must provide workers with information on how they can protect themselves from chemical exposure in the workplace. Part of the protection plan involves creating a written Chemical Hazard Communication plan that includes detailed information on said hazards as well as safety data sheets. Employers must also label all chemical containers.
Employers must list all hazardous chemicals in each work area, how they will inform their workers of the dangers of non-routine tasks, and harms associated with chemicals in unlabeled pipes.
Employers must provide employees with a PDF that details the company's health and safety dangers, which may include bloodborne pathogens, lockout-tagout, construction hazards, and confined spaces, and standards the company takes to reduce adverse events.
The Right to Information 
Tampa employers must also provide all employees with information regarding worker injuries and illnesses, job hazards, OSHA standards, and workers' rights upon request. For instance, you can ask your employer about tests it has done to measure radiation, chemical, or noise levels, and what precautions it has taken to ensure worker safety. You also have the right to review the logs and summaries of past injuries and illnesses, as well as to request and receive copies of appropriate rules, standards, regulations, and requirements. If past employees have fallen ill due to chemical exposure, you have a right to access relevant exposure and medical records.
The Right to Demand Action 
If, after reviewing your employer's logs, rules, regulations, test results, and other documentation, you determine that it has not taken adequate measures to keep you and other workers safe, you have the right to demand action. Ask your employer to correct dangers or violations so that they become compliant with OSHA's safety standards. If your employer fails to take action, you have the right to file a complaint with OSHA.
The Right to Participate in Inspections 
If you file a complaint with OSHA, you have every right to be a part of the ensuing investigation. Your employer does not have the right to choose a representative of its own. If no one in your workplace wants to step up as the representative, OSHA will talk in confidence with a number of workers throughout the course of the investigation. In addition to having the right to participate in the investigation, you also have a right to find out the results of the inspection.
Discuss Your Workplace Concerns With a Tampa Workers' Compensation Lawyer 
If your workplace does not meet OSHA safety standards, if you feel as if your rights as an employee in the U.S. have been violated, or if you have other concerns regarding the safety of your work environment, reach out to a Tampa workers' compensation attorney today. Our lawyers at Barbas, Nuñez, Sanders, Butler & Hovsepian will hear your concerns and advise on you on what, if any, legal remedies are available to you. At the very least, we can inform you of whether or not it is wise to instigate an investigation of your workplace. Contact our Tampa law firm today to discuss your concerns more in depth.
Resource:
osha.gov/SLTC/hazardcommunications/index.html
https://www.barbaslaw.com/what-is-an-idiopathic-injury-and-how-can-it-affect-workers-compensation-claims/