Can Pedestrians Be Held Liable for Their Injuries?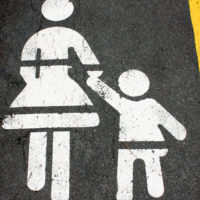 According to the CDC, in 2015, approximately one pedestrian died every hour in the United States in a vehicle-related accident. That same year, approximately 129,000 pedestrians were treated for non-fatal injuries that occurred in vehicle-related accidents. Those numbers have remained more or less the same over the past three years. While vehicle operators are certainly accountable for a good number of incidents, pedestrians themselves are at fault more often than most people might think.
At Barbas, Nuñez, Sanders, Butler & Hovsepian, we are committed to helping injured parties pursue compensation for their injuries and damages. However, before we take on a case, we evaluate it for its merit and try to determine if the accident occurred as the claimant said it did. Unfortunately, we have had to turn down many a pedestrian accident cases because thorough investigations revealed that the accident was actually the fault of the walker.
If you were injured in a pedestrian accident, or if you hit a pedestrian, you may be interested in learning when pedestrians can be held liable for their own accidents. This post explores some instances in which that is the case.
Alcohol 
According to the CDC, almost 48 percent of car accidents that resulted in pedestrian deaths involved alcohol. Of those, 34 percent involved a pedestrian with a blood alcohol concentration of above .08, while only 15 percent involved a driver with a BAC of above .08. When a pedestrian is drunk walking, he or she is more likely to ignore important traffic signals, stumble off the curb, and jaywalk. Moreover, many of these impaired driving accidents occur at night. If a person dresses in dark clothes for the night and then decides to walk home at the end of it, he or she is not dressed for visibility, which can increase his or her odds of getting hit by a car.
Electronics 
In some municipalities, "hands free" is not just a rule for drivers – it is also the law for pedestrians, and for good reason. According to findings produced by the NYU Langone Medical Center, in approximately eight percent of NYC pedestrian accidents, the pedestrian was using a cellphone or a music device at the time of impact. Though New York's numbers are bound to be different than those from other locations, they do reveal that electronics are a distraction both when on foot and behind the wheel.
Ignoring a Walk Signal at an Intersection 
Clearly marked pedestrian crosswalks go a long way toward preventing pedestrian accidents, but only when used properly. When a pedestrian attempts to cross a street despite a flashing "Do Not Walk" sign, he or she increases his odds of getting hit. This is because drivers' traffic signals are telling them to go as well. Though drivers and pedestrians alike should be aware of their surroundings at all times, it is not uncommon for drivers to impulsively go when the light says to, and to assume that, when they go, the path will be clear. If a pedestrian's breaking the law is a contributing factor, chances of recovery are slim.
Pedestrians can also be at fault for their own accidents if they fail to use marked crosswalks, or if they dart in front of a moving vehicle. Jaywalking is prohibited in most cities and towns and darting in front of a moving vehicle is always against the law. If a pedestrian does either, he or she is bound to be assigned 50 percent or more fault for the accident.
The Bottom Line 
Pedestrians have just as much duty to themselves and those around to exercise reasonable care as vehicle operators do. If a pedestrian's failure to exercise reasonable care is a major contributing factor of his or her injuries, comparative negligence laws may prevent that person from recovering any compensation.
If you or a loved is the victim of a pedestrian accident or the operator of a motor vehicle who hit a pedestrian, contact Barbas, Nuñez, Sanders, Butler & Hovsepian in Florida to schedule a thorough case evaluation today. You may have more rights than you think.
Resources:
nytimes.com/2013/04/03/nyregion/study-details-injuries-to-pedestrians-and-cyclists-in-new-york-city.html?pagewanted=all&_r=0
cdc.gov/motorvehiclesafety/pedestrian_safety/index.html