Electrical Hazards At Construction Sites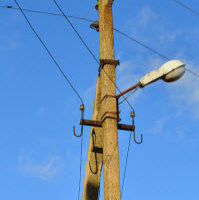 Construction sites are fraught with dangers, some more obvious than others. While most workers are taught to be wary of scaffolding, heavy machinery, power tools, and saws, many are not informed of the very real dangers of electricity. At least, those who do not regularly work with electricity are not. Yet, linemen and electricians are not the only individuals who come into contact with live wires. Many construction workers come into indirect contact with live electricity on a frequent basis, but because they have never been briefed on the subject, many do not treat it as the very real threat it is. This can lead to dangerous or even fatal accidents.
If you or a loved one sustained serious injuries because of an electrical hazard in the workplace, your employer's workers' compensation coverage should cover the cost of damages. That said, you can prevent future accidents by knowing how to identify and avoid dangerous electrical conditions.
Common Electrical Hazards in the Workplace 
OSHA FactSheet details a few of the more common and perilous electrical hazards found on construction sites. Those hazards are as follows:
Generators: It is not uncommon for construction sites to utilize generators as a replacement source of electricity, as many construction sites lack electrical hookups. While generators are handy to have on site, they can pose a threat to the health and safety of workers. The greatest hazard generators create is carbon monoxide, an odorless gas that, when inhaled, reduces your ability to transport oxygen to your lungs. Symptoms of CO poisoning include nausea, headache, and fatigue. If you do not get away from the source in time, CO can be fatal. You can prevent the risk of CO poisoning by adhering to the following advice:

Do not operate a generator indoors;
Turn the main circuit breaker to off before starting a generator; and
Turn off generators and let them cool prior to refueling.

Extension Cords: Cords that are not designed for hard usage, that are not 3-wire type, that have exposed wires, or that have been modified are not fit for construction use. These cords increase the risk for electrical shock, the effects of which can range in severity depending on the power of the electrical current. You can prevent harm by using factory assembled cords, foregoing modifications, using cords, fittings, and connection devices equipped with strain relief, and using equipment that has been approved by a nationally recognized testing laboratory.
Powerlines: Overhead and buried power lines are especially hazardous as they carry high voltages. If electrocuted by one of these lines, fatality is a high probability. However, survivors often suffer from burns and injuries from falling. You can prevent powerline electrical injuries by knowing where power lines are located, avoiding those areas entirely, and, if you must work with the lines or near them, de-energizing them. Regardless of whether a line has been de-energized, always use non-conductive fiberglass or wood ladders when working near lines.
What To Do If You Are the Victim of an Electrical Accident 
If you or a loved one is injured in an electrical event at work, report the incident to your employer as soon as possible and file your workers' compensation claim. Then, as soon as you have done both those things, contact a Tampa workers' compensation attorney right away. The right lawyer can help you ensure the insurance company pays you the full amount you deserve and does not try to downplay the incident or your injuries. Contact Barbas, Nuñez, Sanders, Butler & Hovsepian today to learn more.
Resource:
osha.gov/OshDoc/data_Hurricane_Facts/elect_safety.pdf
https://www.barbaslaw.com/is-your-workers-compensation-company-monitoring-you/