Is Your Workers' Compensation Company Monitoring You?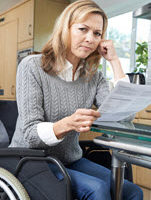 If your employer suspects you are guilty of workers' compensation fraud, it may hire a private investigator to watch over you. It is not uncommon for employers to do this for employees who file workers' compensation claims, especially if a worker's story changes from one telling to the next, does not add up with his or her work duties, or other workers recall the incident in a different way. If you suspect your employer has hired an investigator to monitor your activities, you need to contact a Tampa workers' compensation attorney right away. Even if you did nothing wrong, you are at risk of not only having your workers' compensation claim denied but also, of being found guilty of insurance fraud.
Why Do Employer Conduct Surveillance? 
Employers hire investigators to conduct surveillance on certain claimants for several different reasons. The first is to determine if the worker is truly injured. A worker may claim to suffer from work related stress and upper back pain caused by his or her countless hours behind a desk, but then appear happy-go-lucky on the weekends and be perfectly capable of running a 5K marathon with ease. An investigator may also look for ways in which the employee could have become injured outside of work or at another job and blamed it on his or her work environment. He or she may also try to get photographic evidence of the employee working for a different company even though he or she is supposedly "too injured to work."
How Do Private Investigators Work? 
Private investigators are stealthy and use a number of tactics to try and catch a supposedly injured party "red handed." For instance, the investigator may follow the injured party around on days when he or she is supposed to be attending medical appointments and physical therapy sessions. If the worker skips out on appointments, the investigator will document the incident. If a worker engages in physical activities that do not correspond with his or her reported injuries, the investigator may take photos or videos. This type of surveillance is one of the most common methods private investigators use to catch fraudulent claimants.
Another way in which a private investigator may try to find out about a worker's supposed fraud is by tracking the worker's internet activity. People tend to overshare on social media, which is questionable in a normal situation and downright costly in a situation involving injury and insurance claims. Investigators will stalk claimants online profiles for evidence of them performing any activity that does not correspond with the claimed injuries. For this reason, workers' compensation attorneys often advise their clients to stay off social media entirely until they have fully recovered and no longer require workers' compensation.
How Can You Tell If You Are Being Followed? 
Private investigators are trained to be discrete, but many operate under the same disguise time and time again. A PI may use a number of obvious methods to avoid detection, such as wearing large-framed glasses at night or extra-large sunglasses during the day. An investigator may also wear different baseball hats throughout the week and drive a vehicle with tinted windows. 
What Can You Do If You Suspect Your Employer is Monitoring You?
If you suspect your employer has hired a private investigator, contact a Tampa workers' compensation lawyer right away. An experienced attorney can advise you on what you need to do to counter the private investigator's efforts and recover the full amount of compensation you rightfully deserve. To learn more about what you can do to protect yourself, contact our lawyers at Barbas, Nuñez, Sanders, Butler & Hovsepian today to learn more.
https://www.barbaslaw.com/what-are-secondary-injuries-and-will-workers-comp-cover-them/