Is "Accident" The Best Way to Describe a Car Crash?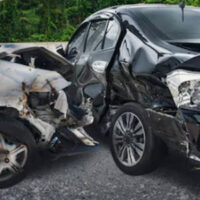 In law, words matter. Entire cases have hinged on the meaning of a single word, and the language used in legal cases can convey a lot of meaning to the public and to juries. That's why some people are starting to question whether the use of the word "accident" when it comes to car accidents is really appropriate.
Article Notes Change in Word Usage
An article in the New York Times, citing federal officials, questions whether "accident" accurately describes what actually happens in a car accident. As the article points out, "accident" tends to imply something that is unintended, or that is even the result of some uncontrollable force. Although the crash itself may be unintentional, when the cause is intentional or done knowingly, it is hardly an "accident."
Because so many crashes happen as a result of distracted driving, drunk driving, speeding, or other intentional behaviors, many feel that "car crash" is a more appropriate description.
The article notes that only about 6% of crashes are caused by actual accidents, such as mechanical failures, or bad weather.
Idea is Catching On
The idea may sound silly but it is catching on. The State of Nevada recently passed a law re-writing any law that notes a car accident, to avoid using the word accident, changing these references to "crashes." Numerous state departments of transportation have followed suit, avoiding using the word accident to describe car crashes.
New York has suggested that using the word "accident" tends to imply that crashes are not preventable, and discourages people and governments from trying to come up with solutions to why people get behind the wheel impaired or distracted or exhausted.
There is a blog that encourages journalists to stop using the "A word" in references to car crashes. Some journalists have listened–the Associated Press has stopped using the word accident in any case where negligence has been established, noting that the word connotes that the responsible party is actually not at fault. Popular traffic app Waze also warns drivers of a "crash" ahead, when it used to warn of an accident.
The movement to cease the use of "accident" has had some pushback. The State of Virginia noted that the word "crash" may mislead people into thinking that a collision is more serious or significant than it may be. The state also cited the public's familiarity with the word accident.
There is nothing legally that requires that a collision be called an "accident." It may be a good policy for injury attorneys to begin using the word "crash," especially in front of juries, in order to convey that in most cases, collisions are preventable.
The Tampa personal injury attorneys at Barbas, Nuñez, Sanders, Butler & Hovsepian can help you if you were injured in an accident (or crash). If you have suffered an injury, talk to us about the facts of your case. Schedule a consultation today.
Resources:
nytimes.com/2016/05/23/science/its-no-accident-advocates-want-to-speak-of-car-crashes-instead.html?mabReward=A3&action=click&pgtype=Homepage&region=CColumn&module=Recommendation&src=rechp&WT.nav=RecEngine&_r=1
nyc.gov/html/visionzero/pdf/nyc-vision-zero-action-plan.pdf
droptheaword.blogspot.com/
https://www.barbaslaw.com/what-is-the-statute-of-limitations-for-filing-a-personal-injury-claim/